What Are Maryland Marriage Records?
When two people are joined together in holy matrimony, there is a legal record of the event that is stored in state public records. These records are easily accessible if you know where to look for them. Maryland marriage records are stored in state databases and can be accessed through Maryland's marriage license public retrieval system. When you get there, type in first name, last name, middle name, and if you have one, a suffix. First and last name will suffice to pull up the records. Maryland marriage records are also available through the Maryland Department of Health.
Marriage records show different things depending on the state you are married in, but most commonly, you will have first name and last name of spouses, location and time of marriage, and sometimes witnesses. The date of the marriage will of course be included.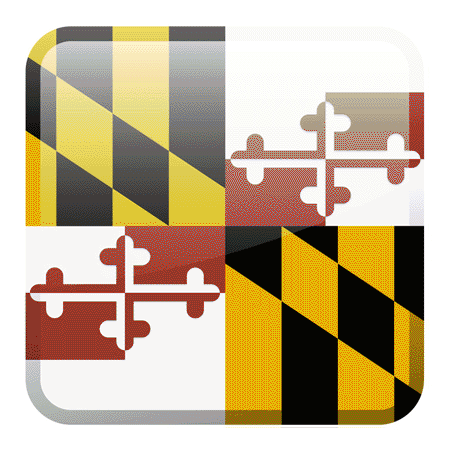 Why Run a Maryland Marriage Record Search?
There are different reasons for needing a Maryland marriage record. For example, if someone changed their name as a result of the marriage, the marriage certificate will be needed to request a name change at a social security office. Other times, people lose their original certificate and want to have a copy in case they're ever needed.
A marriage record can serve as proof of identity in some cases, especially when your last name was changed as a result of the marriage. You'll need the marriage record, too, when you change your name on other vital things like your driver's license and car title, for example. The marriage records are incredibly important not just as a document that shows the day you pledged your undying love to another person, but as a record of who you are as a person after that time. Marriage records are often needed for record purposes.
Search For Marriage Records Online
Third party websites like VitalChek and SearchQuarry.com are ideal for locating marriage information. While some people will prefer to go through the government website itself, others like the flexibility of third party websites in finding the correct documents. The searches are more inclusive of multiple states and will have an all-in-one stop mentality that lets you dig deeper in your background checks.
If you're trying to find out if someone is married, these sites also work. Not only can you order official documents through them but you can do more expansive background checks on a person of interest. Thanks to these websites, record keeping has never been easier. These sites are also ideal for genealogy research, which has grown bigger and bigger over the years. They have all the information you need in one place, often accessible online without having to order anything in the form of paper records. In some cases, these sites are even free for you to search without having to drop a lot of money to get the information you need.
Start your easy search today and gain access to complete marriage records, as well as death records, divorce records, and other forms of background checks.
Find Marriage Records Nationwide
New Mexico  

 

New York  

 

Ohio  

 

Pennsylvania  

 

South Carolina  

 

South Dakota  

 

Utah  

 

Vermont  

 

Virginia  

 

Wyoming

 
---
Maryland Marriage Record FAQs
Can anyone lookup Maryland marriage records?
Yes, all Maryland marriage records are public domain which means anyone can lookup and view MD marriage records however, only the married parties can obtain a copy of their MD marriage certificate
---