What Are Indiana Marriage Records?
The day someone is married is one of the most important days of their life. Not only are they celebrating and confessing the love they have for one another, but they are entering into a legal agreement that will be kept on public record for as long as public records exist. Since Indiana marriage records are public records, they're easily obtainable through online databases. Indiana's government marriage resources are extremely easy to search through and contains marriage licenses from 1993 to the present. If you want earlier marriage records, you'll need to go through the Indiana vital records division and request records through the mail if you need a hard copy of a marriage record.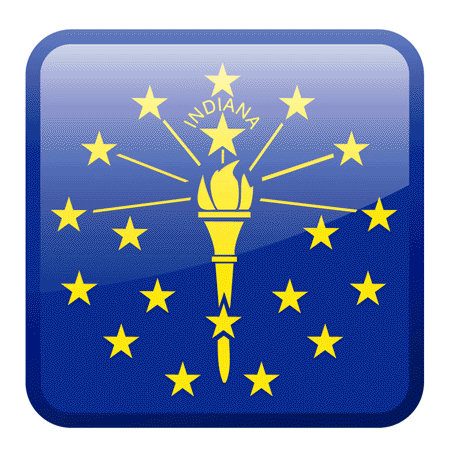 Purposes Of Indiana Marriage Records
Genealogy, practical matters like changing names on a driver's license, and financial matters that require a marriage certificate are all great reasons to do a marriage records search in Indiana. Some people use marriage records as a way to fill in the blanks on their missing genealogy family tree. A single marriage certificate can fill you in on the names of even distant family members and so marriage records searches are often done because someone is doing genealogy research.
When you need marriage records just for curiosity or other purposes that wouldn't require a hard copy, it's advisable to use a third party database. These databases are more extensive than just a state databases that are confined to Indiana. As we all know, one piece of research often needs to another search, so it's great that third party websites allow you to do very broad searches in more than one state.
Search For Marriage Records Today
If you're doing genealogy, third party websites are a great place to locate marriage records. Even if you just need to know the date someone was married, third party websites are a great way to do this. They allow for a simple, by name, search that will lead you straight to the Indiana marriage records you're looking for. Information contained on  marriage documents will include name of spouses, spouse's parents, date of marriage, and sometimes occupations of the spouses. The information on marriage licenses will differ by state. Occupation isn't listed on every state marriage certificate.
Remember that licenses are different than marriage certificates. Just because someone applied for a marriage license doesn't mean that they got married. Licenses are good for a specific period of time before they expire. If someone hasn't used them to marry, there are cases where there are licenses issued with no ensuing marriage. Be sure to differentiate between which kind of record you need to have on hand. Government sites are great for offline, paper records of a marriage, while third party websites are good for research and curiosity purposes. In the majority of cases, marriage records will be completely free since they are public record and not any kind of privileged information. Start your search today.
Lookup A Marriage Record In Any State
New Mexico  

 

New York  

 

Ohio  

 

Pennsylvania  

 

South Carolina  

 

South Dakota  

 

Utah  

 

Vermont  

 

Virginia  

 

Wyoming

 
---
Indiana Marriage Record FAQs
Where can I get a copy of My Indiana marriage certificate?
There are a couple options in obtaining an Indiana marriage certificate. First, you can contact the clerk of the courts of the Indiana courthouse you filed your marriage license with. The second option is to visit the Indiana Department of Health website and order a certified copy of your Indiana marriage certificate. Both options will cost a nominal amount and a copy of your marriage certificate will be mailed to you in a few weeks
---