How to Find Kentucky Marriage Records
There are a couple of different ways you can search for Kentucky marriage records. While the information about marriages is public, the search to obtain that information typically comes at a cost. This is true regardless of whether you have an official record searched through the Kentucky Government or a third party database. Let's take a closer look at the different ways you can obtain marriage record information.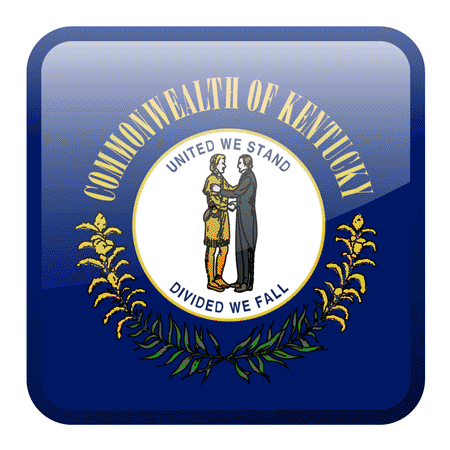 Kentucky Certified Marriage Licenses
Getting a certified marriage license or information regarding marriage records through the Kentucky Government is a simple process as long as you can verify your identity. All the information given from the Government Offices are considered completely accurate. In addition, the Government is the only way to obtain a certified marriage license.
Certified marriage licenses are required to change your last name, join your partner's health insurance plan, become a citizen, and much more. Third party websites cannot offer certified copies. So, if you need a certified copy of a marriage license, you must get it from the Kentucky Government Office Of Vital Statistics.
Marriage Records From The Kentucky Office Of Vital Statistics
All Kentucky marriage records from 1958 to the present time are available at the Office Of Vital Statistics. Residents can get a search performed by phone, mail, internet, or by visiting the office. To have a search performed you will need to supply the Office Of Vital Statistics with the following information:
Full Name Of Bride
Full Name Of Groom
Wedding Date
County Where Marriage License Was Issued
Applicable Payment
If you are searching for a marriage record that dates back before 1958, you will need to check with the County Clerk's Office in which the marriage license was issued. Each county is required to have a record of all marriage licenses that were issued in that specific county. The Office of Vital Statistics doesn't have any records of marriage before the year of 1958.
Unofficial Third Party Public Databases
As discussed above, you can obtain information about Kentucky marriage records from third party public databases. While this information acquired can't be used for any official purposes, it can be helpful to gain knowledge to satisfy your curiosity. In many cases, these third party websites are much cheaper than the certified copies, as you are only being charged for the actual effort to search the public databases.
All of these sites can provide you with information about a marriage as long as you have some pieces of information about it. Unlike with the Government Office, you can start your search with a person's name if you are unaware of what county they got married in. This is very convenient when you don't have all the specific information regarding when a marriage took place.
Search For Marriage Records In Any State
New Mexico  

 

Ohio  

 

Pennsylvania  

 

South Carolina  

 

South Dakota  

 

Utah  

 

Vermont  

 

Virginia  

 

Wyoming

 
---
Kentucky Marriage Record FAQs
Are marriages in Kentucky public record?
Yes, Kentucky marriage records are public record via the Freedom of Information Act. You can lookup Kentucky marriage records online or in person from the Kentucky Cabinet of Health and Family Services
---