What Are Massachusetts Marriage Records?
Massachusetts marriage records contain information about someone's marriage. This much is pretty simple to understand. Contained within those records is vital information about the day two people joined together in a legal union. You'll find the names of both spouses, perhaps their parents names, in some cases occupations, and date of marriage. This was all filled out in the marriage license application. Once two people have officially been married, their marriage certificate becomes a matter of public record, accessible by anyone who is aware of the marriage.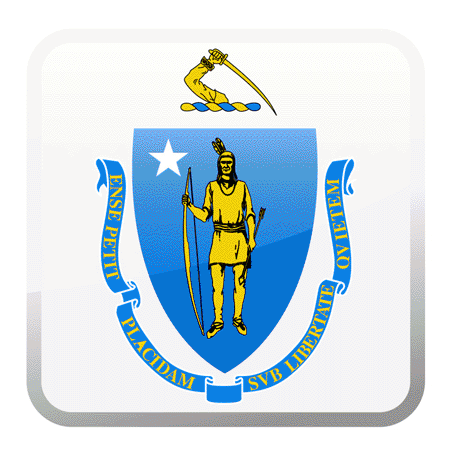 The Massachusetts registry of vital records and statistics is a part of the Massachusetts Department of Public Health. You'll find marriage records in the state are kept here in an online database and paper records can be mailed to you if you need a copy of them.
Purposes Of Massachusetts Marriage Records
Why might you need marriage records? Some people want to search for marriage records in Massachusetts because they need to know if someone is married or not. This is a kind of detective work that some people do to ensure that the person they're dating isn't lying to them about past or present marriages. Other people need to obtain these records for themselves, such as when someone loses a copy of their marriage certificate and now needs it for something like financing a home with a spouse. At times, you will need your marriage certificate as a proof of identity. In these cases, you will need a paper copy of your marriage certificate.
How to Run a Massachusetts Marriage Record
In other instances, you can search for marriage records by using a third party database that stores this information. Records in all 50 states, not just Massachusetts, are housed in these massive databases. You search by name, date of marriage, state, and other variables and then you get the results that you need to complete your search. Some of the websites work with other official parties to ensure that you can order copies of your marriage records from them as well as from government websites. Most people prefer the one-stop-shop mentality of the third party records search.
If you need to obtain an official copy of your marriage certificate, it may be easy to go through a government website. Otherwise, for research purposes nothing beats a third party website for obtaining information quickly and securely. You get instant results and in some cases can view a marriage certificate on the site and determine that it's the one you're looking for. Genealogy researchers often find that a third party marriage records search is their best friend in the world. You can go through your ancestry and see actual copies of their marriage records, giving you the names you need to continue your research.
Whether you're searching out of curiosity, for an application that requires a marriage document, or for genealogy research, you're certain to find what you're looking for when you start online now.
Nationwide Marriage Record Resources
New Mexico  

 

New York  

 

Ohio  

 

Pennsylvania  

 

South Carolina  

 

South Dakota  

 

Utah  

 

Vermont  

 

Virginia  

 

Wyoming

 
---
Massachusetts Marriage Record FAQss
How Do I Get Copy of My Massachusetts Marriage Certificate?
You can obtain a certified copy of your Massachusetts marriage certificate by contacting the Massachusetts Department of Health, Vital Records Department. You can make this request over the phone, online or in person. You will need to know the date of your marriage and provide proof of a government issued ID to obtain a certified copy of your marriage certificate. There is a nominal fee for this copy and processing by mail may take a few weeks.
Are Massachusetts Marriage Records Publicly Available?
Yes, Massachusetts marriage records are public domain which means that anyone can access MA marriage records online.
---