How To Search Marriage Records Online
In order to search for marriage records online you'll want to know a couple pieces of information. 1st you'll want to know the full name of the person in question. It's a good idea to know both the maiden and married surnames as marriage public records can disclose either or both. 2nd you'll want to know where that person's residence is and if possible what county they were married in. The search for marriage records online can be as easy as a simple name search as long as you have all the correct information and correct spellings. Make sure to cross-reference as many fields of data as possible to insure you've found the correct marriage record.
Marriage Records and The Marriage Process
The usual process of getting married is for a couple to get a marriage license, then have the wedding. Then within a few days after the wedding the person who performs the marriage ceremony should file the marriage certificate with the relevant county office. This is where the marriage record is recorded and it becomes public domain at that point.
What is in a Marriage Record
When you search marriage records online you will find a few things ( listed below ). Often times a marriage record is referred to as a marriage license or certificate.  Some information may vary depending on what state you search marriage records online in.
Date of marriage request
Full name of groom or partner
Full name of bride or partner
Date of the marriage ceremony
City and county where the marriage license was issued
The name of the person performing the ceremony
Marriage Records Search Online and Marriage History in the United States
Click here to Search Marriage Records Online
Click here for The History of Marriages in the United States
Lookup Marriage Records By State
New Mexico  

 

New York 

 

Ohio  

 

Pennsylvania  

 

South Carolina  

 

South Dakota  

 

Utah  

 

Vermont  

 

Virginia  

 

Wyoming

 
It's also important to note that each state manages their own vital records such as; marriages, divorces, births and deaths. This means that if you want to get an official copy of a state's marriage certificate then you'll need to visit the Department of Health Services website in that state. Ex. California Department of Health Services. You can typically order a copy of a marriage certificate online an have it mailed to you if you are one of the married parties. Unofficial marriage records can be obtained through this site, just enter a first and last name to begin your marriage record search.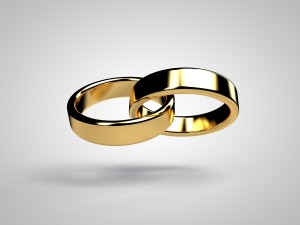 Dissolution of Marriage Records
A dissolution of marriage record is also commonly known as a divorce. This means that the marriage is legally ended by a court. This is different than an annulment, which means the marriage was recorded. In an annulment the marriage is wiped from the public record as if it never existed, this can typically only be performed if the very marriage was recent. If you need to verify a dissolution of marriage or a divorce record you can simply type in the first and last name of the person of interest in the search fields on the top of the page. Once you find the person you're looking this marriage dissolution record, its important to verify that you've found the correct person by their age, middle name and known relatives. If you need an official copy you can obtain a copy of a dissolution of marriage certificate, or divorce certificate from your state's Department of Health Services. This can typically be obtained online by filling out their online form, mail in options are also usually available.
---
Marriage Records are Public Record
Anyone can lookup another person's marriage records in the United States. These are publicly recorded records of information that can be accessed with a first and last name
---