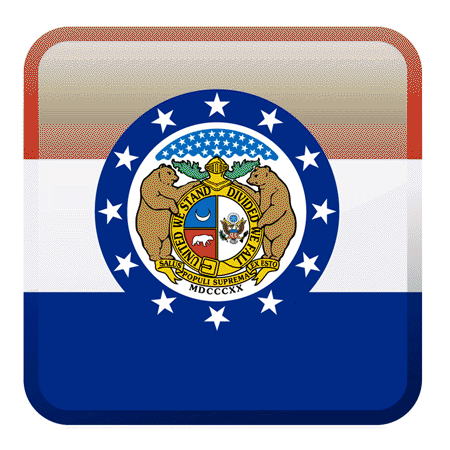 In Missouri the Recorder of Deeds is the person responsible for issuing marriage licenses. Those are valid Missouri licenses that are not available from other states. Missouri does recognize all legal marriages from other states however. The government website for the Recorder of Deeds is Missouri can be found here for St. Louis and in various other places for the variety of cities and counties in Missouri.
Requirements for Marriage in Missouri
It is a requirement that both applicants be at least eighteen years old as well as other requirements such as they may not already be married. They also cannot marry someone who is a blood relative, this includes first cousins. The license to get married must be picked up before the ceremony for it to be a legally recognized marriage in the state of Missouri.
Assuming that all of these stipulations are followed and the marriage is on record in the state of Missouri, it may be found on government public record websites. As already mentioned, the Recorder of Deeds is where a person needs to turn to if they are looking to find marriage information in this particular state. That is where it is all stored.
The Recorder of Deeds will be happy to provide whatever information you require in terms of marriage licenses. That can be important to have if you are trying to verify that a person is married, to whom they are married, and when that marriage occurred. Sometimes these facts are very important to other government or private business.
Getting Marriage Records From a Third Party
If you choose to go another route to find marriage information in the state of Missouri, you may be best served using a third-party source. These types of websites sort through all of the records that you might be interested in looking through.
Missouri Marriage Records Should be Available to You
No matter what route you take, you should be able to find the marriage records that you seek. If you are not able to find them, it is quite possible that the couple in question was never married in the state of Missouri. You can ask a government official in the state to verify that for you. However, if they do not have a record of it, then either it has just not yet been entered into the system, or there has not been a legal marriage in the state of Missouri for that couple. Make sure you consider both possibilities while conducting your search.
Check Marriage Records In Every State
New Mexico  

 

New York  

 

Ohio  

 

Pennsylvania  

 

South Carolina  

 

South Dakota  

 

Utah  

 

Vermont  

 

Virginia  

 

Wyoming