Trace Phone Numbers From Your Phone or Computer
Thanks to the advance of modern technology, it's easier than ever to trace phone numbers and find out who is on the other line. It's an anonymous way of finding out who is on the other side of the phone without having to stress over it. Search Quarry has made it super simple to trace phone numbers. Simply enter any 10 digit phone number and press the search button.
Click here for a free phone number search
Did You Forget Who Is Calling?
Maybe it's a prospective client or a close friend of yours. Either way you'll be able to find out exactly who it is without needing to spend hours searching through piles of papers and/or emails. Just enter the phone number and perform a phone number trace to reveal essential information.
Find Out Who Is Calling Before You Pickup The Phone
Maybe you like to screen calls in order to find out if a call is even worth the time you take to answer it. This search method will surely become your new friend. If it's someone you prefer not to talk to you can ignore it without wondering who in the world it was.
Want To Know Who Employees Are Calling From Work?
Sometimes employees will turn company time into personal time. Just go through your phone records and do a phone number trace on any outgoing calls. This will show you exactly who they're calling as well as who actually called them while they were at work. You can trace phone numbers to effectively increase workplace efficiency by making sure no personal calls are being made.
Parents Can Finally See Who Their Children Are Calling
Being cautious about who your children talk to is critical in today's world. You want them to be safe under all circumstances. Any anonymous/unknown numbers that you find on their call log can now have a person tied to them. This is thanks to the advance of reverse phone number search.
Now You Can Trace Phone Numbers From Anywhere
Whatever your needs may be and what your intentions are, the easiest reverse number search is offered by none other than SearchQuarry.com. For a limited time, you can sign up for a 5 Day Free Trial so that you can unleash the benefits of this service before you have to pay for it.
Additional Phone Number Resources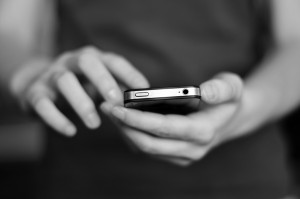 Check Out What Other People Are Searching