Ransomware – Invading Your Computer
Computers, smartphones and other devices used to access the internet allow people to shop, operate businesses, and do other things to make their personal and professional lives easier. Unfortunately, criminals have found a way to use your dependence on electronic devices to their benefit with ransomware. Once it infects your device, ransomware holds your device hostage until a ransom is paid to release it. More than simply an inconvenience, the inability to access important files and data can cause the operations of a business or organization to come to a halt until the ransom is paid.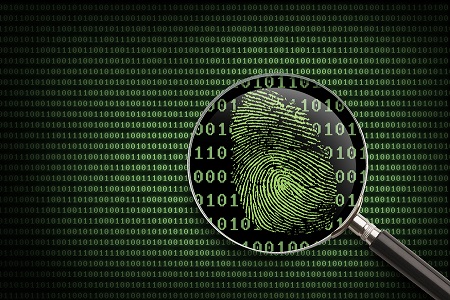 What is Ransomware?
Ransomware is a form of malware. You experience some forms of malware almost each time you search the internet. Malware refers to software installed on your device without your knowledge by another party. The benefit the attacker obtains from the malware may include:
Acquiring your passwords
Stealing data from your device or the network on which it is running
Placing pop-up advertising on your device
Acquiring information about the websites you search
Some forms of malware, such as those annoying pop-up ads you see as you're trying to navigate through a website, have become so common that you might be surprised to read about them being a form of something that sounds evil, but they are malware.
Malware as a tool for advertisers might be an annoyance, but when it is installed on a device by a third party to take control of it, it can become a criminal act. Ransomware is a form of malware through which a third party takes control of your computer and locks it to prevent you from accessing a system or particular files.
The target of a ransomware attack receives a message from the third party demanding payment in return for removal of the malware. The demand frequently takes the form of a notice from a government agency in order to convince the victim to comply with the request. This type of activity differs from scams, referred to as "smishing, In which a cellphone users receive text messages alerting about a problem with a bank account. The victim is asked to call a phone number and disclose passwords and other personal information.
Smishing attacks can be quickly uncovered as scams through a reverse phone lookup. There are websites available for conducting these types of searches to prevent someone from becoming a victim. Ransomware protection, however, is more difficult to achieve.
Who is a Typical Target of Ransomware?
Schools, hospitals, airports and the average person working on their laptop or smartphone can become a target of a malware attack by someone seeking payment. Any device or system with access to the internet is susceptible to a ransomware attack.
Which Sites are Most Likely to Infect Your Computer?
Criminals can infect a computer by sending the malware attached to an email. When you open the email, the malware infects your computer. Ransomware has now evolved to where emails are no longer necessary. Instead, attacks occur through legitimate websites containing code uploaded to the website by an attacker.
It can also happen when criminals post ads containing the malware on websites. Clicking on an infected ad releases the software. Any website can be used to deliver the ransomware, so avoiding particular websites is not going to help you avoid becoming a victim.
Ransomware Protection
There are several things you can do to protect yourself or your organization from a ransomware attack. Among some of the practices you should engage in on a regular basis are the following:
Backup files and data: Regularly backing up you're the files and data on a device or network limits the damage of a malware attack. You should get into the habit of backing up your data according to a schedule.
Know what you're downloading: Smartphone users should only download applications, songs and other media from reputable sources.
Protecting systems: Firewalls, ad-blocking software, and anti-virus software should be installed on all devices and networks and updated on a regular basis.
Be wary of emails from unknown senders: Do not open emails from senders you do not know particularly when the email contains an attachment.
Emails received from unknown senders can be difficult to avoid opening if your business relies on emails. If you come across a suspicious email that you believe you need to open, you could check the name of the sender through a website that conducts background checks.
If your computer becomes infected, all is not lost. Ransomware removal can be difficult, but software is available to scan your computer or network for malware and remove it once it is found.