Three Ways to Show Identity Fraud
Identity fraud is a growing problem and one that can take on many different shapes. Whether it is somebody using another person's credit card or an individual trying to scam you out of your money by claiming they are somebody that they are not, verifying an individual's identity is an important way to protect you and your family. Thanks to the Freedom of Information Act (FOIA), you can easily access millions of public records that can help you make sure that a particular person is who they say they are. Below are a few ways you can keep yourself safe by checking an individual's identity.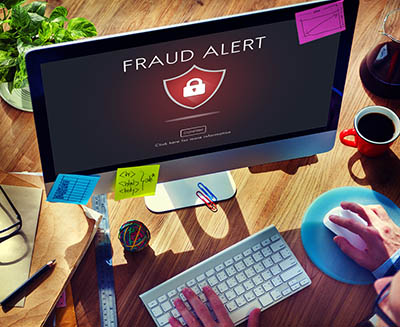 Criminal Records Search
One way to find out if a certain person is who they claim they are is by conducting a criminal records search. Unless they have been expunged or sealed, a person's past convictions for felonies and misdemeanors will appear on their criminal record, which is viewable by the public. Note that in many states, such as Texas, juvenile records are not publicly available. You can search for somebody's criminal record by making a request through your state's relevant government agency or by using a third-party database, such as SearchQuarry.com. If an individual has past convictions for identity fraud or other serious crimes then you should be cautious about dealing with him or her, especially in any business deal. Another good idea is to search for them through the National Sex Offender Registry.
Marriage, Birth, and Death Records
If the person you are suspicious of may be using a fake name then try searching for that name in marriage, birth, and death records. These records can help you verify somebody's identity in a number of ways. For one, you may not get any results, which in itself is suspicious. Or, something about the results may suggest that the person has stolen somebody else's identity, such as if a birth record suggests the person's age is much older than how he or she looks or if the person has stolen the identity of somebody who has passed on. These records are also available through third-party databases.
Newspaper Archives
If you are worried that you may be dealing with a fraudster then there is a good chance that you are not his or her first victim. If criminal records and public certificates don't reveal any useful information then you may want to try searching through newspaper archives. While many newspaper archives are now online, heading to your local library is a good way to do some intense sleuthing, especially if you need to look through a local newspaper that has limited readership outside of your county or state. Your librarian can help you find newspaper articles of recent identity fraud cases or of stories involving the individual you are concerned about.
When so much of our financial and social lives are done online, the threat identity theft poses is very real. Fraudsters routinely prey on unsuspecting individuals in the hopes of conning them out of their hard earned money. The best way for you to protect yourself is to ensure that you do not fall for the traps that con artists routinely use. By verifying the identity of any person you are suspicious of you will have taken an important step to keeping you and your finances safe.