What Are Drivers License Points
Drivers license points, also often called demerit points, are used by most states to punish repeat traffic offenders. Driving record points can cause a number of problems, including higher insurance premiums and even the loss of your license. Below we will look at how driver's license points work and what the consequences of them are. The DMV typically rates drivers license points in which a single traffic citation can result in a 1 to 4 points depending on the nature of the violation.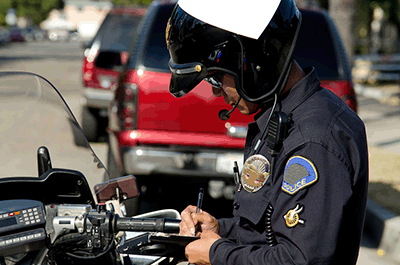 DMV Drivers License Points
Most, but not all, states utilize some form of driving records points. States that don't currently have a DMV point system include Hawaii, Kansas, Minnesota, Mississippi, Rhode Island, and Washington. Louisiana, Oregon, and Wyoming technically don't have point systems either, but they participate in alternative programs that can see repeat traffic offenders subject to increased penalties. In the rest of the country each state has its own system whereby points are applied to your driving record for certain traffic offenses. If you accumulate enough points on your record then you could have your license suspended or revoked. Insurance companies will also often increase auto insurance premiums if a driver accumulates points
How Many Points Can You Get On Your Driving Record
The number of points you can get on your record often depends on the type of offense and where the offense occurred. The more serious the offense then the more points will be applied to your record. In New Hampshire, for example, failing to show a police officer your driver's license will get you just two demerit points, but aggravated DWI will result in six demerit points. States also often assign extra points based on whether or not the violation led to an accident. In Texas, for example, drivers receive two points for a conviction, but three points if that conviction resulted in a crash.
Drivers License Points System
Each state has their own threshold for determining how many Drivers License Points it takes before you will lose your license. In Florida, if you accumulate 12 points within 12 months then you will lose your license for 30 days. Meanwhile, 18 points in 18 months will result in a three-month suspension and 24 points in 36 months will result in a one-year suspension.
Also, where the offense occurred may matter as well. Some states, such as Florida, use out-of-state convictions when assessing points, while other states do not. New York is a bit unusual in that it doesn't consider convictions in other U.S. states when applying penalties, but it will use traffic convictions obtained in the Canadian provinces of Ontario and Quebec. You should look up your DMV to find out how points are applied in your state.
DMV Point System
Point systems in most states are run by their respective Department of Motor Vehicles (or equivalent agencies) and not by the law enforcement agencies themselves. That's an important distinction since it means that points and penalties are considered an administrative rather than a legal matter. As a result, your DMV can apply points to your record and suspend your license fairly easily and quickly without the need for a long trial. In some states, including Texas, if you get enough points then you will have to pay an annual surcharge to the DMV, which is on top of any increased premiums or fines you already paid for the conviction itself.
How Long Do Points Stay On Your Driving Record
Again, how long Drivers License Points stay on your record depends on which state issued your license. Generally, points will stay on your record for one to three years. In a handful of states, points are subtracted from your record if you go a certain period of time without another traffic violation. Some states will also let you take a driver education course to remove some of the points. You can check how many points are on your record by contacting your DMV or looking up your driving record through a third-party database, such as SearchQuarry.com.
Speeding, DUI, running a red light, and many other offenses can result in points being applied to your driving record. Those points can lead to higher insurance premiums, surcharges, and even a license suspension. That's why you should check to make sure your driving record is accurate and do whatever you can to keep points from accumulating.
---
How can I find out how many driving record points I have?
You can find out how many driving record points you have by visiting your local DMV office and making a request to get a full driver's abstract. This will have your complete driving record and how many points you have on your record.
How many drivers license points before I lose my license?
In some states if you accumulate 4 points within a year you will lose your driving privileges. It will also depend on what state you live in as to how many points in a certain time frame you can accumulate before losing your driver's license.
---