Wisconsin Court Records Search
If you're looking for Wisconsin court records online, you are in luck! Wisconsin is one of the most easily accessible states, one where you can usually find the information you need in minutes, without the need to sign up for anything or pay a fee. To begin a Wisconsin court records search, enter the fields in the above court record search form.
The Wisconsin Circuit Court Access site allows anyone with a computer, tablet or smartphone to search circuit court records by case number, name, partial name, or business name. If you're looking for a common name, you can narrow your results down by adding a middle name, middle initial, birth date, or the county where you believe the case was filed.
The Wisconsin Circuit Court Access site, commonly referred to as "CCAP" will return results from a wide variety of civil and small claims matters, including family law matter like divorce and child paternity, probate matters, and criminal matters from traffic violations all the way up to class A felonies. You should always bear in mind that some matters will not show up when searched because the court has sealed the file. For example, if a defendant in a criminal matter was under the age of 18 at the time of his or her crime, the Wisconsin court records will typically be sealed and not available to the public.
When you find the record you are looking for, you will be able to access a screen that shows you all of the pertinent information about the case, including whether it has been resolved, and the outcome. You'll also be able to pull up the docket, the court's record of events in the matter. If there was a money judgment, you'll be able to see whether or not the judgment was satisfied, or paid.
Unlike some states, Wisconsin does not allow you to download case documents online. For that, you will still need to call the courthouse in question to obtain copies. Most courthouses will allow you to submit a request by e-mail or fax and do not require that you visit in person. You will pay by the page for copies of the court records you seek. Again, the court may not make all documents available, and if the case is older than seven years, the documents may have been destroyed.
What if the case is pending before the Wisconsin Supreme Court? You can download a list of all pending Supreme Court matters in PDF form. Individual names can be found using your computer's search feature (CTRL-F on P.C. or Command-F on Mac).
The Wisconsin court records system is easy to access and a useful source of information when checking out a prospective employee or a blind date, or even yourself to see what employers or college admissions departments are likely to find out about you when they go online. Best of all it is free of charge – happy searching!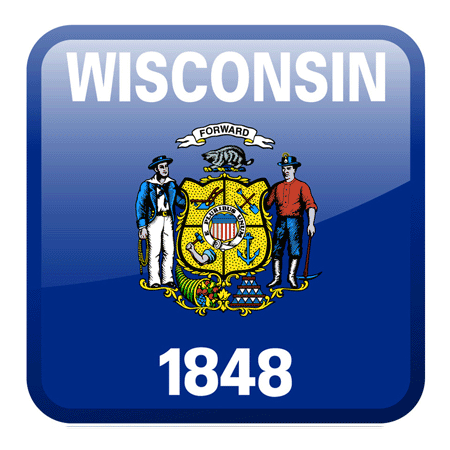 ---
How can I lookup someone's Wisconsin court record?
There are a couple ways to lookup someone's Wisconsin court record. You can contact the court of the clerk and request a copy of a Wisconsin court record or you can use an online court record website and lookup court records anonymously. Most Wisconsin court records are public domain which means anyone can view them.
Are Wisconsin court records publicly availanle?
Most Wisconsin court records are public domain which means anyone can look them up for verification purposes. An easy way to do this is by visiting the Wisconsin court website and making an inquire for court records. Another option is to use the resource on an online public court records website where you can lookup WI court records anonymously.
---