Orange County Court Records Search
In Orange County, California, court records are included in public records maintained by the state authorities and can be accessed by the general public. To begin your Orange County Court court case records search you will simply need the full name of the person you want to lookup. Then, using a reliable public record website you can quickly access court case records from a variety of courts including; civil, criminal, probate, small claims, traffic, superior, appeals, supreme and federal courts. The first step is to enter the full name of the person of interest into the search fields, if you know their middle name this will be helpful. The more information you can enter into the search form, the more accurate your search results will be. Then once your search is complete you will be able to download any Orange county court case records available.
Are Orange County Court Records Public Information?
According to the constitution of California and the state's Public Records Act, citizens of the state have the right to access some information and documents that are maintained the state's government and law enforcement agencies. These records also include the information and records gathered and maintained by the state's Department of Justice. Additionally the Freedom of Information Act makes these records available to anyone in any state. Most all court records are a part of a person's public record, the only records not accessible tot the general public are those of a sensitive nature that include personal information, juvenile records, military court records and anything that involves national security issues.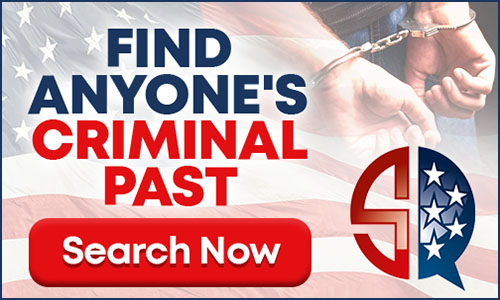 California Orange County Court Case Access
To directly access Orange county court case records from the courts directly you can visit the relevant courthouse website to use their online system that is available to the general public. You will need to register with the courthouse first and then you can access cases filed in Orange County, California. This system was created to enhance accessibility and transparency by the courts as governed by the state of California. There might be a fee associate with any formal requests for official documents however those fees are nominal. It is also important to note that some court case record access might not be available for certain types of case records such as those for juveniles, family legal matters, or sensitive personal information as those are not made available to the general public. If those records are for your case records then those restrictions may be lifted. If you know the court case number that will be helpful, but a first and last name is all you really need to begin your inquiry.
Orange County Superior Court Case Search
If you are interested in performing an Orange County Superior Court Case Search then you can do so online through the Orange County Superior Court Case Search Portal. This is made available to attorneys, the general public and stakeholders to search and access information about cases filed in the Superior Court of Orange County, California. Here are some of the features that this OC online portal offers to the general public.
Online Portal

: The Orange County Superior Court provides online access to case records, where users can search by court case numbers or the name of the person of interest, to search for case information.

Most California courthouses offer this type of service.

Types of Cases

: Through this online case portal, people can search for various types of cases, including civil, criminal, traffic, family law, probate, and more. Some restrictions may apply to sensitive information or those of family legal matters involving juveniles unless they are attempting to access their own records.

 

Available Information

: Depending on the type of court case and availability, you can find details such as the case number, parties involved, case status, upcoming hearing dates, A Orange County Superior Court Case Summary is usually available however, some documents might have some restrictions to information due to privacy concerns.

 
Orange County Family Court Case Records
Orange County family courts, like other family courts in California, handles family matters that are relevant to family matters such as divorce, child custody, child support, domestic violence, restraining orders and adoptions. Some of this information is available to the general public but not all of it. The public can typically have access to some information such as  case numbers, the names of the adult parties involved, divorce records and relevant criminal records. There are however restrictions put in place for family court to protect juveniles, minors, sensitive personal information, financial information and child custody information. If you are the parties directly involved then you typically be able to access the complete Orange County family court records upon request.
Conclusion
Using a public record site you can quickly access court case records from any county in the United States with a simple name search. This is a great option for most people as navigating to the right court website can often times be complicated. That said, most public record sites only offer unofficial records that are only intended for verification purposes. If you're interested in accessing official or specific case details from the Orange County Superior Court, it's recommended to use their official website or contact the court directly to ensure accurate and up-to-date information. You can always call the clerk of the court for your inquiry if you are having difficulty finding what you need online.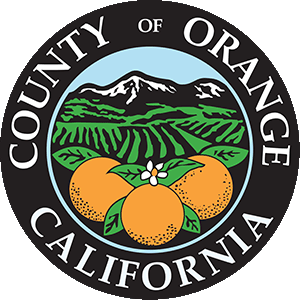 ---
Orange County Court Records - FAQ
Can anyone access Orange County Court case records?
While many California court case records are public, some are restricted due to privacy concerns or the nature of the case.
How do I search for a case in Orange County Superior Court?
You can access Orange County Superior Court records either through a reliable public records website or the Orange County Superior Courts directly. You can search by name or court case number.
How much does it cost to obtain a copy of a California Orange County court record?
Fees can vary depending on if someone wants an official court record or if the record is for verification purposes. It would be best to check with the Orange County Superior Court's clerk office for specific costs.
What types of cases are handled by the Orange County Superior Court?
The Superior Court of Orange County handles civil, criminal, family, juvenile, probate, traffic, and other types of court cases.
How do I access Orange County Superior Court cases?
The best way to access California, Orange County Superior Court cases is to visit the court's website directly. They have an online portal that you can search for case information by name or case number.
Are Orange County court cases public record?
Yes, most all court records with a few exceptions are publicly available. You can access these public court records through various public record websites or the relevant courthouse website directly.
---