How to Lookup Lee County Court Records, Florida
Lee County Court Records in Florida can easily be obtained online with a court case number or a search by name. There are a few options to run this search depending on if you need official court documents or simply need to verify a person's Lee County court case records. A good place to start is using a public record website where you can search all court records in the county whether it be traffic court, criminal court or civil court records. They are all public records that anyone can access from the convenience of their home or on the go with a smartphone or laptop. 
Types of Lee County Court Records That Are Publicly Available
Civil Court Records

– These court cases involve documentation of proceedings for civil suits. Civil cases typically involve private disputes between persons or organizations. They may include financial outcomes or civil dispute outcomes regarding a person's rights or other civil matters. These are not criminal court records which include incarcerations or jail time for the people involved.

 

Criminal Court Records

– Records from criminal court cases detail the proceedings and outcomes of misdemeanors and felonies tried in the county. They include conviction records, sentencing records and incarceration information.

These court records may also include arrest warrants and other warrants issued by a judge.

Circuit Court Records

– The Lee County Circuit Court has general jurisdiction over most civil and criminal court cases. It also hears cases that are outside the jurisdiction of county courts that deal with less serious criminal offenses and smaller civil cases. These Florida court records are available to the general public with the exception of sensitive ongoing court cases or those involving minors or juveniles.

 

Probate Court Records

– The Lee County Probate Court Records revolve around wills, estates, and guardianship court matters, often after a person's passing or sometimes other family related issues. These are mostly regarded as public records however the court cases involving minors are sealed for their protection.

 

Traffic Court Records

– Infractions and violations related to traffic incidents and accidents, and are documented in these records. While these are still considered criminal records they are mostly lesser charges except for cases regarding accidents and drunk driving incidents. The more serious traffic court cases can sometimes be escalated to a superior court with a jury trial.

 

Small Claims Court Records

– This includes court records and documentation of proceedings for cases involving small monetary disputes, typically where the claim is for a small amount of money.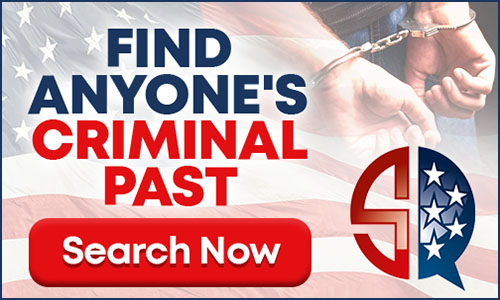 How to Lookup Lee County Court Records from the Clerk of the Courts
To look up Lee County court records, you can typically access the Lee County Clerk of the Courts official website or visit the clerk's office in person. Many records are available online, and searches can often be conducted by case number, party involved, or attorney name. For records that are not available online, individuals may need to submit a records request form and possibly pay a fee for copies or certification of documents. This is a resource available to the public and can be very helpful for those who need a little assistance locating records they need. Some court cases can be difficult to track down online, especially those that are a bit older and may not have been digitally transferred to modern databases. 
What is the Function of Lee County Probate Courts?
The Probate Court in Lee County is part of the Circuit Court system and oversees matters of probate and guardianship. These records can be especially sensitive since they involve personal matters such as the distribution of assets from deceased individuals, determination of heirs, and appointment of guardians for minors or incapacitated adults. Probate court records can often be accessed for genealogical research or legal matters concerning estate settlements. Some information is not accessible by the public however, such as court cases regarding adoptions, or guardianships of minors. 
The Importance of the Lee County Circuit Courts
The Circuit Court of Lee County, Florida is part of the 20th Judicial Circuit Court of Florida and hears a broad range of court cases in the county. Here are some of the duties and responsibilities of this county court. 
Jurisdiction

: This court has a general jurisdiction over civil and criminal cases. In civil matters, the Circuit Court hears civil cases where the dollar amount in a dispute is greater than $30,000. This court also deals with criminal cases that deal with serious misdemeanors and felonies that typically end with convictions of prison sentences of a year or more.

 

Circuit Civil Cases

: Within the civil division, the court handles a variety of case types that include; personal injury claims, medical malpractice, contract disputes, mortgage foreclosures, property disputes and family legal disputes such as

 

Circuit Criminal Cases

: In the criminal division, the court oversees felony trials, ensuring that justice is served in accordance with Florida law. This includes the arraignment, pre-trial hearings, trials, sentencing, and, in some cases, death penalty proceedings.

 

Probate Cases

: The probate division of the Circuit Court typically involves the disposition of a deceased person's assets and estates, guardianships for minors and incapacitated persons, and some mental health cases that include guardianships.

 

Court of Appeals

: In addition to the main function and jurisdiction, the Circuit Court also hears appeals from county courts within its circuit.

 

Administrative Duties

: Another responsibility of this court is its administrative functions. These might include managing the court's docket, summoning jurors for jury service, and the general oversight of administrative tasks that are necessary to keep the courts running smoothly.

 
Conclusion
The court system of Lee County Florida is a diverse complex of courts that manage the legal issues of a growing population of over 800,000 people, as recorded by the US Census in 2022. This county sees court cases ranging from traffic violations and small claims to much more serious superior court and federal court cases. If you are looking run a Lee County court record search and do not know where to start, you can begin by using a public record website where you can simply input the name of the person you would like to research and run a background check on. Most court records in this county are publicly available via Florida's Public Record Laws.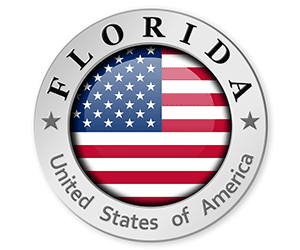 ---
Lee County Court Records - FAQ
Does Lee County have a separate probate court?
Lee County does not have a separate probate court, they are handled by the Circuit Court of Florida.
Can I look up a Lee County court case by case number?
Yes, if you have the case number, you can use it to look up the related court records either directly from the court website or a public record website that offers court case records.
Can I search for Lee County court records online by name?
Yes, the Lee County Clerk of Courtu2019s website allows you to search for court records by party name. You can also search by name through a public record website which is a good option if you don't know what court those records are kept.
How can I access court records in Lee County?
You can run a court record search directly through the court website if they offer online access, or you can use the services of a public record website that offers statewide searches for court records by name or court case number.
Is there a fee to access Lee County court records?
You can find some court records online for free, but there may be a fee for obtaining physical copies or certified copies of documents.
---