Illinois Divorce Records Search
Illinois divorce records are kept by the Illinois Department of Public Health?s Division of Vital Records, as well as the circuit clerk of court in the county where a divorce was finalized. Anyone who wants or needs a copy of a divorce record in Illinois must abide by strict guidelines. The Illinois Department of Public Health Division does not issue divorce records to those who need them. The law in many other states allows the Department to do just that, but Illinois law does not allow this. The office of Vital Statistics can perform what they refer to as a divorce verification, but all certified copies must be purchased through the country clerk?s office where the divorce occurred. To perform an Illinois divorce record search with this department you will need proper identification as well as the divorce dates.
Verification of Illinois Divorce Records
If you need only verify someone is divorced, the Illinois Department of Public Health?s Division of Vital Records is the place to look. To request a verification by the department, anyone can send a letter, fax a request, or go to the office in person to seek verification. An application for Verification of Dissolution of Marriage/Civil Union Record Files is required to apply for verification. It?s found on the department?s website as well as in person. Fill it out in its entirety or the request will be denied.
Anyone seeking verification must also submit proof of identification in the form of a passport, driver license, state-issued photo identification or government or military identification. The fee for verification is $5 per verification. Cash is not an accepted method of payment for this type of request.
Obtaining a Certified Copy of an Illinois Divorce Record
Anyone interested in obtaining a certified copy of a divorce record in Illinois must visit the circuit court in the county where the divorce was granted. Specific information is required to obtain this information:
– The full name of both parties in the divorce
– The maiden name of any party if applicable
– The date of the divorce
– The city of the divorce
– Personal identification for those seeking the copy
– The proper fees
Fees vary based on the location you visit. Every court charges their own fees for this process. Some Illinois courts allow their customers to apply for a certified copy online, and some allow it through the mail. If you?d like to avoid a trip to the courthouse, try calling ahead or time or visiting the clerk?s website to see which options are available to you. It?s recommended you do this to allow you an opportunity to see which payment methods are accepted. Many locations do not accept cash, some do not accept personal checks, and some accept any payment type.
Certified copies are issued one at a time unless additional copies are required. Every clerk?s office charges customers a fee for each additional copy, which means the amount you owe varies based on your needs. Anyone can look up divorce information online through the county?s public records website, but acquiring a hard copy of the divorce record requires payment and other documentation.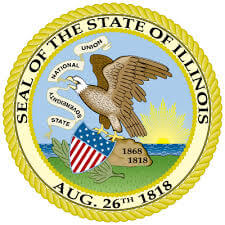 ---
Illinois Divorce Record FAQs
Can Anyone Access Illinois Divorce Records?
Yes, Illinois divorce records are public record that anyone can view. Obtaining certified copies of Illinois divorce records are only available to those involved in the divorce or court appointed for another reason. Online access to non-certified divorce records can be found on various public record websites.
Are Illinois Divorces Public Record?
Yes, divorce records and marriage records are public records in Illinois. This means that anyone can view them however, only the divorced party may obtain a duplicate copy of their divorce decree
---