How to Access Court Records in Essex County, New Jersey
In Essex County, New jersey, you can obtain a wide range of court records, including civil court records, criminal court records, traffic court records, probate court records online. These are all considered public records in Essex County. Obtaining court case records regarding legal proceedings, judgments, and detailed court case records are easily accessible for the general public as well as legal professionals, and researchers. All you need to begin your Essex County court record search is a first and last name, or a court case number. 
The Various Courts of Essex County, New Jersey
Essex County is served by multiple types of courts, each with its own jurisdiction and purpose. These include the following courts: 
Superior Court: The Superior Court of Essex County is the highest trial court in the county, handling a wide array of the more serious court cases, including civil, criminal, family, and probate matters. Superior Court records are significant for accessing detailed information about major legal cases in the county. They are also the court that issued arrest warrants and search warrants.
Probate Court: The Essex County Probate Court, also known as the Essex Surrogate Court, deals with matters related to wills, estates, guardianships, and adoptions. Probate court records are essential for individuals looking into the inheritance and estate matters of deceased individuals within the county. Some of these court records are publicly available but those of a sensitive nature or those involving minors have restricted access.

 

Traffic Court: This court is self-explanatory for the most part. They handle cases related to traffic citations, moving violations, accidents and drunk driving cases. These court cases can range from the common traffic ticket misdemeanor to the more serious felony DUIs. In some of the more serious felony or misdemeanor cases these can be moved to a superior court with a jury.

 

Magistrate Court: These are the most common courts in the county where they are a starting point for many court hearings and depositions. They are typically a judge run court without a jury but in some cases the court hearings are moved to the superior court where trials tend to take longer and require a jury to deliberate.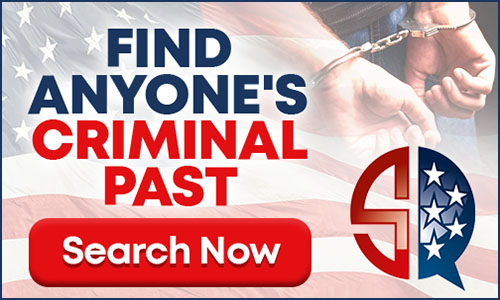 Methods of Accessing Essex County Court Records
Visit the Essex County Clerk's Office: The Essex County Clerk's Office is a primary source for accessing court records. They maintain an online portal and physical records for public access. You can visit their website or their physical location to search for and request specific records.

 

Online Databases: Essex County may have online databases where you can search for court records by case number, name, or other relevant information. These databases may provide limited access to certain types of records.

 

In-Person Requests: For more detailed or historical court records, you may need to visit the Essex County Clerk's Office in person and make a formal request. There may be some small fees associated with obtaining official copies of records.

 

Public Record Websites: This is often the most convenient way for someone to access court records in New Jersey. All you need is a first and last name to begin you inquiry and all searches are typically anonymous. You can also run a complete background check on someone using this type of online resource.
The Essex County Superior Courts
Many people looking for information regarding serious court cases should refer to the superior courts of Essex County. Here you can access most court case information online through the superior court web portal. You will need either the full name and date of birth of the individual you want to research or the court case number of a specific trial. Another option for accessing these court case records is to use a public record site, which is often used for many people that are interested in running a background check on someone. One of the benefits of using a resource like this is you can access most New Jersey court records anonymously which means that nobody will know you are looking up their information. 
The Essex County Probate Courts
The Essex County Probate Court has a significant role in handling matters related to wills and estates and guardianships. Researchers and individuals interested in genealogy often turn to probate court records to trace family history, track property ownership, and understand the distribution of assets. Most of these Essex County probate records are considered public domain which means that anyone can look up this information online. 
Utilizing the Clerk of the Courts in Essex County
The Clerk of the Courts in Essex County, New Jersey, serves as the custodian of court records and plays a very important administrative role. This office is responsible for maintaining and providing access to court records, managing court schedules and dockets, and facilitating the efficient functioning of the judicial system in Essex County. The Clerk of the Courts is an essential resource for those seeking court records and information about court proceedings within the county. This is a great resource that the general public has access to for questions and help regarding court-related questions.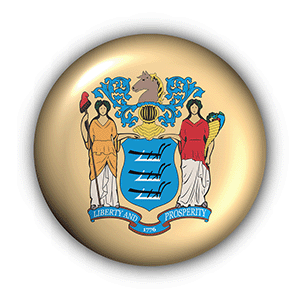 ---
Essex County Court Records - FAQ
How can I lookup court records in Essex County?
The easiest and most convenient way to access court case records in Essex County is to use a public record website. You can typically obtain some information for free and view a person's court records, arrests, convictions and sentencing records all anonymously.
Can I find Essex County court records for free?
Yes, there are a few ways to obtain free court record information online. You can use the services of a public record site, which typically have some free information, or you can visit the court websites directly to search for court records however, if you need a copy of a court case document you may need to pay a small fee.
What types of cases are handled by the Superior Court in Essex County?
The Essex County Superior Court handles a wide range of cases, including civil, criminal, family, and probate matters. They typically deal with more serious court cases than the magistrate courts.
What information can I find in Essex County probate court records?
Essex County probate court records, also called the surrogate courts, contain information related to wills, estates, guardianships, adoptions, and other matters involving the distribution of assets after a person's passing.
How far back do Essex County court records go back?
Court records in Essex County can vary in the time they are recorded, but you can often find records dating back many decades or even further for certain types of cases.
---