How to Search Deschutes County Court Records Online
Deschutes County, Oregon makes it easy for the public to access court records online. Access to these records is governed by state law and court rules and is made available to anyone via the Oregon Public Record Laws. To start a Deschutes County court record search you will only need the first and last name of the person in question. If you have the court case number that will be helpful but not necessary. The next step is to input the name into the search fields of the search form. Once the results are populated you will have access to court case records, civil and criminal charges, arrest records, convictions, sentencings, arrest warrants and more. This is all public record made available by the state of Oregon. 
Types of Court Records You Can Obtain from Deschutes County
Criminal Court Records:

Details of misdemeanor and felony court cases, including indictments, court proceedings, judgments, and sentencing records are publicly available.

 

Civil Court Records:

Civil documents related to civil suits, such as personal injury cases, property disputes, and contractual disagreements.

These are non-criminal court records that do not involve incarcerations or criminal records.

Family Court Records:

These are records pertaining to divorce, child custody, adoption, and other family law matters.

Most of these records are sealed to protect juveniles and minors.

Probate Court Records:

Probate documents related to the administration of estates, wills, trusts, guardianships, and conservatorships.

 

Traffic Court Records:

Information about traffic violations, moving violations and related court proceedings.

Traffic court records are considered criminal records in the state of Oregon, while most are infractions there are the occasional misdemeanor and felony with certain offenses such as DUIs or accidents involved from driving under the influence.

Small Claims Court Records:

Details of small claims cases, where parties can represent themselves in matters involving limited financial claims.

While not all of these are publicly available you can still find information online regarding the outcomes of these type of cases.
Types of Courts in Deschutes County:
Deschutes County houses several types of courts that serve different functions in the state of Oregon. Here are the most common court types in the county: 
Circuit Court:

This is the state trial court of general jurisdiction that hears civil and criminal cases, family law, and probate matters.

These court will hear more serious court cases that are sometimes escalated from the municipal courts.

Justice Courts:

These courts handle traffic violations and other minor infractions, as well as small claims.

These are some of the smaller courts in Deschutes county that service places like Bend and other smaller communities.

Municipal Courts:

Typically found in cities within Deschutes County, they handle city ordinance violations and may also deal with traffic infractions.

These courts are a starting point for many courts in the county.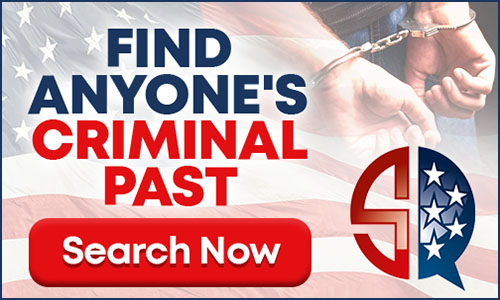 Methods of Researching Deschutes County Court Records
There are a few different methods of searching for Oregon court records in the county of Deschutes. Some of these methods are geared for research and verification and others for obtaining official court case documents to be used for official purposes.
Visit the Deschutes County Courthouse and request access to records in person.

You can request certified Deschutes court records that can be used for official purposes with this method.

Use the online portal provided by the Oregon Judicial Department, which offers access to case information and documents for public view.

You can also make your request for certified copies of court documents for an extra fee.

Submit a request in writing to the clerk of the court, specifying the details of the case or the names of the parties involved.

 

Use a public record website where you can lookup any court record with a first and last name. This resource is typically intended for verification purposes or for research and cannot be used for official purposes like a certified copy of a record. One of the main benefits of using a resource like this is you can lookup someone's court or criminal records or run a background check on someone anonymously.
Probate Court of Deschutes County
The Deschutes County probate court is a division of the Circuit Court of Oregon. It oversees court cases related to the distribution of estates and assets, execution of wills, and management of trusts. This court also deal directly with issues such as guardianship and conservatorship for minors and incapacitated individuals. Probate court records can be accessed through the same channels as other court documents. Some probate documents may not be publicly available depending on the nature of the case and if it deals with juveniles or family legal matters.
Circuit Court Records
The Circuit Court of Deschutes County maintains records that include dockets, case files, and judgments. These Circuit court records are important to understand the legal history and current status of a case. Those that are interested from the public can request these records from the Circuit Court clerk's office, either in person, by mail, or online. You may need to submit your ID to obtain copies of these records and ongoing court cases are not necessarily public record yet so those may have restricted access.
Clerk of the Courts of Deschutes County
The Clerk of the Courts in Deschutes County has a very important role. They is responsible for maintaining and providing access to court records, court dockets and the Deschutes court calendar. To run a court case search, people can use the Oregon eCourt Case Information (OECI) system, which provides online access to case information from circuit courts across Oregon. Physical records can be accessed at the clerk's office where staff assistance is also available for searches. The Clerk of the Courts can also be reached for questions and assistance locating hard to find records.
Deschutes Bend Oregon Courts
The courts located in Bend, which is the county seat of Deschutes County, play a central role in the county's legal system. These courts include the Deschutes County Circuit Court, which is the primary trial court handling a large range of cases. They are located in the Deschutes County Courthouse in Bend, which houses multiple courtrooms and the offices of the court clerks. 
Conclusion
In summary, Deschutes County, Oregon, provides a comprehensive online court record management system that allows the general public access to court records across its various courts. Whether someone is directly involved in a case, researching legal precedents, or performing background checks, the county's resources are made easily accessible to the public whether they are a resident of Oregon or another state.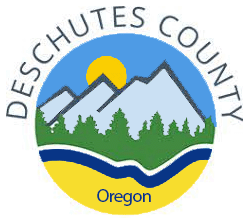 ---
Deschutes County Court Records - FAQ
How can I look up if someone has a criminal record in Deschutes County?
Criminal records and court records can easily be accessed in Deschutes county with a quick search on a verified public record website.
Can I run a Deschutes County court record search for free?
Yes, there are some free online resources through the various court websites, or you can get a free online court record search through many online public record sites.
Is there a fee to obtain certified copies of court records in Deschutes County?
Yes, there is typically a fee for copying court records. The amount can vary depending on the number of pages and whether certification is required.
How can I obtain court records from Deschutes County?
You can obtain court records by visiting the Deschutes County Courthouse, accessing the Oregon eCourt Case Information system online, or through a public record website.
How long does Deschutes County keep court records?
Depending on what type of court case, they can go back several years or decades. More serious court cases involving misdemeanors and felonies might be kept on record indefinitely.
---