West Virginia Court Records Search
Anytime a person has business that goes through a West Virginia court, that information is recorded for public use. Most everything that goes through the court system in West Virginia is considered a public court record, and it?s available for anyone who has the desire to search for it on a local or state level. To begin an online West Virginia Court Records Search, follow enter a first and last name and state in the fields above. All Virginia court record searches are anonymous and confidential.
West Virginia Court Records Include
Marriage records
Divorce records
Child custody records
Criminal cases
Civil cases
Lawsuits
Judgements
Felony cases
Misdemeanor cases
Traffic cases
There are some court records not made entirely public for reasons that might include the fact a minor was involved. A case of this nature might not include name of the child in question for their own personal protection.
Many people in West Virginia search for public information of this type because they want to follow their family history. Business owners and other professionals use this information to determine who is a likely job candidate for their company or a good babysitter for their kids. There are numerous reasons someone might want to access any West Virginia court records for a specific person, and there is nothing wrong with that.
Obtaining West Virginia Court Records
Finding court records in West Virginia is relatively simple. If you know someone was arrested or filed paperwork in a specific county, you?ll simply visit the courthouse in that county or visit the website of the courthouse. There is a public records search option on the website of any county courthouse in this state. You?ll enter the name of the person in question. All their criminal, court, and personal records will show up for you to view. Some documents are kept private, but you can see the basic information associated with them.
If you want to search for someone?s personal court records on a bigger scale, you?ll want to take your search to the state level. There is only so much you?ll find in a county courthouse, because county courthouses only keep information from that county. If someone has court records in other counties in West Virginia, you won?t find that information on the county level.
By visiting the West Virginia Judiciary website, you?ll find the information you want from across the state. Anyoen with the name you?re searching will appear on your search, and you can go through the information provided free of charge. The information here is divided into different categories.
– West Virginia Circuit courts
– West Virginia Family courts
– West Virginia Magistrate courts
– West Virginia Treatment courts
Anything you want to find out about a person in West Virginia is going to be located on this page. The search is free, and information is made available to you when you perform the search. You need only the name of the person you want to search. Provided it is the legal name used when they were arrested or filed paperwork with the court, their information will appear for you to view moments after you complete your search.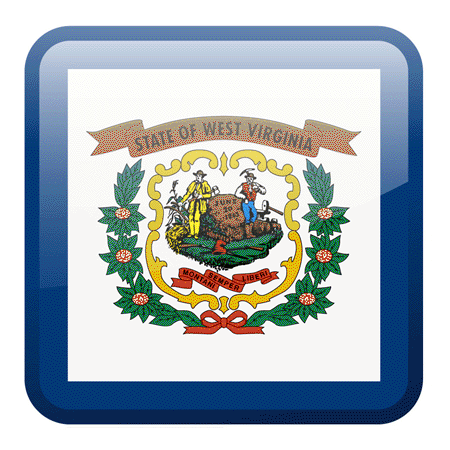 ---
West Virginia Court Record FAQs
Are West Virginia court cases public record?
Yes, most West Virginia court cases are public record that anyone can view. The exception is ongoing court cases, juvenile court cases and military court records
---