How to Run an Alabama, Shelby County Court Record Search
Alabama court records reflect the legal proceedings that keep law and order in the state. Shelby County, situated in the heart of Alabama, has its own court system, represented with various types of court records available to the public, such as state, federal and local courthouses. To obtain copies of Shelby County court records in Alabama a person simply needs to access them through a public record website with a first and last name or a court case number. Court case records, convictions, sentencings and incarcerations are all available to anyone as they are all public records.  
Types of Court Records Available in Alabama, Shelby County
Shelby County, like most counties in Alabama, has a variety of court records, most of which are considered public records that anyone can access. These records can include: 
Shelby County Civil Court Records: These are court case records that typically involve disputes between people or business entities, or in some cases government agencies. They can include lawsuits, judgments, divorces, and other civil matters and disputes. They are not criminal court proceedings that involve criminal indictments.

 

Criminal Court Records: Shelby County criminal court records include documents of criminal cases, including arrests, police reports, criminal charges, convictions, and sentencing records. These are typically resourced for criminal history inquiries and background checks. They also issue arrest warrants for those suspected of a crime, as long as their is sufficient evidence.

Family Court Records: Family court records in Shelby County deal with cases involving family matters such as child custody disputes, adoption records, spousal support, and domestic violence. These types of records are not publicly available since they deal with juveniles and minors.

 

Probate Court Records: Shelby County probate court records deal with wills, estates, guardianships, and various other assets after an individual's death. This type of court proceeding is typically required when a person dies without a will or family trust.

 

Shelby County Circuit Court Records: The Shelby County Circuit Court is the main trial court for major civil and criminal cases. It handles felony and misdemeanor criminal cases, as well as civil lawsuits with claims of significant monetary damages.

 

Shelby County Traffic Court Records: These records, while considered criminal records, are typically only infractions and sometimes misdemeanors and in rare cases felonies such as in DUIs that involve accident injuries. These are handled by traffic courts in the county. Anyone can access traffic records from these courts, or public record sites, with a simple name search.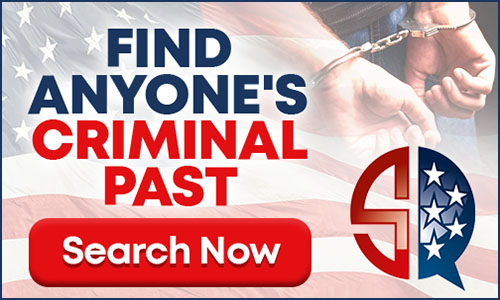 Various Methods of Looking Up Alabama, Shelby County Court Records
Accessing court records in Alabama, Shelby County, can be done through various means. The first thing you want to consider before performing your research is to determine if you need official court documents, or if you just need to reference a court record for verification purposes. This will determine what resource you need for your inquiry. Here are the options that are available to the public: 
Online Courthouse Databases: Most Shelby County courts provide online access to court records through their official website or a dedicated online portal. These databases often allow users to search for records by case number or first and last name and date of birth. You can access official copies of court records directly from the courthouse which can be used for official purposes.

 

In-Person Inquiries: You can visit the Shelby County courthouse in person and request access to court records at the clerk's office. They can assist you in finding the records you need. This method can also be used to obtain official copies of court case documents.

 

Public Record Websites: These are often the easiest and most convenient way to search Shelby County court records. These resources are intended for unofficial verification of court records. These are often accessed when someone wants to run a background check on another person to find out what is in their criminal records.

 
Circuit Court of Alabama, Shelby County
The Circuit Court of Alabama, Shelby County, is an important part of the county's judicial system. It handles Shelby County criminal court cases and civil litigations. Records from the Circuit Court can include trial transcripts, case dockets, judgments, convictions and sentencings. Circuit court records are often used for legal research, criminal record abstracts, and outcomes of civil court cases. 
Shelby County Probate Court of Alabama
This type of court handles Alabama court cases for individuals dealing with matters related to estates, wills, and guardianships. Alabama probate court records often contain information about the distribution of assets, the appointments of guardians, and the execution of wills or family trusts. Shelby County probate courts also deal with the settlement of financial affairs of a deceased person when there is no will or trust. 
Shelby County Traffic Courts of Alabama
These courts deal with traffic citations and violations that start from speeding tickets to DUIs. These types of cases typically involve infraction related violations but if a person gets into an accident with personal injury while under the influence of alcohol or a controlled substance. These court cases, while not always serious, are still criminal court cases. These records are publicly available via the Alabama Freedom of Information Act. 
Conclusion 
The various courts and court records available from the various Shelby County courts, and all of Alabama courts, offer transparency and accountability of the state and local governments and allows the public the ability to access this information. Anyone with a device that has an internet connection can access this information online with a simple name search or court case number.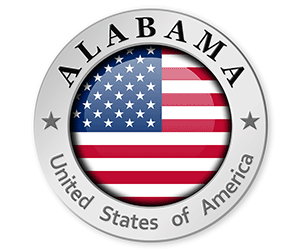 ---
Shelby County Court Records - FAQ
Can I access Alabama, Shelby County court records?
Yes, for the most part all court records are publicly available in Shelby County, Alabama. All you need to run a search is to have the name of the person of interest or their court case number. You can use the county courthouse website or a public record website to access this information.
What types of court records are available to the public in Shelby County?
Court records in Shelby County include that are available to the public include civil court records, criminal court records, family court records, and probate court records.
Can I search Shelby County court records for free?
Yes, there are some free court record resource that you can access online however for more detailed and in-depth court case records there might be a small fee for these. Try running a free court record search with a public record website and see what information is available for free in Shelby County, Alabama.
How can I get a copy of a court record from Shelby County, Alabama?
You can get a copy of a court record from Shelby County, Alabama, by accessing them online through the official website or through public record websites. The benefit of using a public record site is your searches are generally anonymous and confidential which means that nobody will know you are searching their court records.
Can I get by Shelby County court record expunged or sealed?
Yes, it is possible but you may need to hire an attorney to assist you with this process. Some court records can be sealed or expunged but it depends on the circumstances. Hiring an attorney is often your best chance at accomplishing this.
---