Do I Have Warrant in Santa Clara County?
Are you wondering if there is an active warrant for you in Santa Clara County? A warrant out for your arrest can be a terrifying experience if you learn about it unexpectedly. There is nothing worse than being pulled over for speeding by a police officer and finding out that you have an active warrant in a different county. By conducting your research, you can protect yourself from this situation. In this blog post, you can learn more about how you can check for active warrants in Santa Clara County.
What Is a Santa Clara County Warrant
A warrant issued in Santa Clara County is often due to an individual violating the law or failing to follow court orders. A judge will sign an official document to authorized police officers to make an arrest on the individual. The three different warrants, arrest, bench, and search, are often issued when they violate the law. A bench warrant is often issued when an individual fails to appear in court when summoned by the judge. When you are called by the judge to appear in court and are not there, the judge will authorize the police to arrest you and make you appear. A search warrant is a document signed by a judge to authorize police officers to search for specific objects or materials at a definite location. For example, police may be allowed to search at a drug case suspect's home for drugs and money. Like with an arrest warrant, police obtain search warrants the same way, by submitting probate cause to a judge believing criminal activity is happening at the location to be searched.
Are Santa Clara County Warrants Public Records
Yes, warrants are considered public records. Under the Freedom of Information Act, the public has the right to obtain access to federal records unless the document is protected from disclosure by one of the nine exemptions. So, if you're trying to see if you or a loved one has an active warrant in Santa Clara County, you have the right to do so.
What Is My Santa Clara County Warrant for
The best way to find out what your warrant is for is to conduct research on it by phone or online. If you would like to find a warrant for your arrest in Santa Clara County by phone, below is a list of numbers you can call.
Sheriff Office Records Division: You will have to schedule an appointment and call (408) 808-4705 between the hours of 8 a.m to 5 p.m.
San Jose Police Department: Records Unit (408) 277-4261
If you would prefer to conduct your research for a Santa Clara County warrant online, you can use these websites below.
Can I Expunge a Santa Clara County Warrant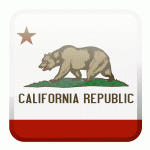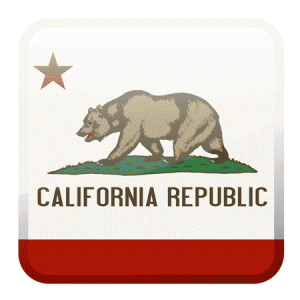 The next step in removing a bench warrant in Santa Clara County is to contact a Santa Clara County lawyer. It is necessary for you and your attorney to appear in court to purge the bench warrant. Your lawyer may be able to remove the warrant without you being present if you fail to appear in court or pay a fine for a misdemeanor charge. However, it is advised to show up to court along with your attorney, as your defense attorney will know what steps to take to remove the warrant.
Removing an arrest warrant is different from erasing a bench warrant because bench warrants are issues due to the individual's involvement in criminal activity. Legal assistance is essential for removing an arrest warrant as it can be a lengthy and challenging procedure.
Your attorney will understand the steps of removing an arrest warrant, the requirements of the courts, and how to resolve the matter quickly. Also, your defense lawyer will likely be able to get some leniency from the judge, such as a lower bail amount.
What to Do Next After Finding Out I Have an Active Warrant in Santa Clara County
In the event that you or another person believes they have an outstanding arrest warrant, the next step is to contact a lawyer to assist with its removal. You will not be able to get a warrant removed on your own, and a qualified lawyer can make the process easier. Your lawyer can request a release or a reduced bail, and they may even be able to keep you out of jail.
---
Santa Clara Warrant FAQs
Can I be arrested for a Santa Clara bench warrant?
It is possible to be arrested for a bench warrant in Santa Clara county depending on the nature of the bench warrant. This can be from a missed court appearance and not all bench warrants result in an arrest.
---