How to Lookup a Palm Beach Warrant
Palm Beach is a very popular place to both visit and live and they have their share of crime just like any other county in the country. A Palm Beach warrant is usually a result of some crime or missed court appearance. There are both Palm Beach arrest warrants and bench warrants. The Palm Beach courts will issue warrant for someone's arrest and then the police can be permitted by a judge to take someone into custody, usually due to them being accused of committing a crime. While this legal document for forcefully apprehending someone may seem invasive, the file is necessary as it ensures an individual isn't plagued with the discomfort of an arrest without valid reasons.
What is a Palm Beach Warrant?
As previously stated, an arrest warrant is a legal document issued by a judge or magistrate in Palm Beach County, permitting the police to take an individual into custody due to them being connected to a crime. This document isn't issued liberally as sufficient information must be presented to the relevant authorities before an arrest is granted. In other words, Palm Beach County residents are safe from an unlawful arrest from rogue, inexperienced, or corrupt officers as sufficient reasons need to be presented.
Palm Beach Arrest Warrant vs. Bench Warrant
In Palm Beach County, people confuse Bench and Arrest warrants as they seem alike, but the only thing they share is the fact that they are both orders from a court or judge that ends up with an individual being in police custody until their next court hearing.
In reality, these two terms are entirely different since they are issued in different situations, and failure to comply with the order will result in serious consequences. For this reason, we strongly advise checking for a warrant in your name to avoid unexpected legal issues from the county.
Nevertheless, an arrest warrant is the lawful detention of an individual after the court grants the officers permission. On the other hand, a Bench warrant orders for the immediate arrest of an individual due to reasons like failure to appear in court and refusal to pay a fine.
How to find out if you have a warrant in Palm Beach County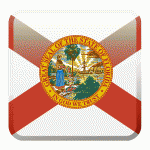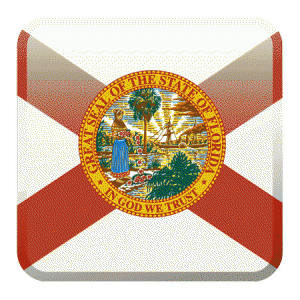 Arrest warrants are a big deal in Palm Beach County, and people live their lives thinking they'll never have one, but in reality, people receive surprise arrest warrants that sometimes ruin their lives. An example could be you being at the scene of a dispute at Lake Harbor and leaving before the police could arrive. The police could file for an arrest warrant after receiving high information that connects you to the crime.
Unfortunately, you won't receive any formal notice from the Palm Beach county government about your arrest warrant; nevertheless, the first thing to do if you think you have a warrant in your name is to contact an attorney and ask them to verify. Alternatively, you can use the online Florida warrant search resources to clear your suspicions.
It's also worth noting that anyone can look up another person's arrest warrant status, meaning you can check for your friends and family to ensure they are safe and legally upright.
Can I Expunge a Palm Beach County Warrant
Sadly, having an arrest warrant presents numerous complications as the details are available to the public; anyone can find them. In other words, a potential employer can find your legal records and deny you a job, or sponsors may avoid supporting you due to your "criminal" record.
Fortunately, the law allows this detail to be removed from your records once the issue has been resolved. This action is called expungement, and it fundamentally means removing or sealing an individual's criminal record from the state and federal records.
To have an arrest or criminal conviction removed from your public details requires you to fill out an application or petition and submit the document to the criminal court for the county judge's review and verdict. In most cases, a fee is required before you are given the application to fill.
Can I be Extradited for a Palm Beach County Warrant?
The Palm Beach County court can issue an extradition warrant for an individual, demanding them from their state or country due to criminal offense. However, this document also means that law enforcers in the individual's state are required to find and capture the fugitive at any time or place and bring them before an agent of the demanding country.
However, the possibility of a regular individual receiving such a warrant for mild crimes like forgetting to return a rented DVD or an unpaid parking ticket is unlikely as extradited warrants are given for severe crimes.
Palm Beach Crimes You Can Be Extradited For
Burglary
Misdemeanors
Felonies
Domestic Abuse
Trafficking Contraband
Terrorism
Assault
Arson
Embezzlement
Espionage
Except you have committed a crime worthy of an extradition warrant, the government won't issue one in your name.
The Importance of Palm Beach County Warrants
As previously mentioned, individuals can have an arrest warrant in their name without prior notice, and this fact can present multiple adverse effects. For this reason, we recommend securing your future and preventing further complications by checking if you – or a loved one – have a search warrant.
Below are some steps to check your public files:
Open your browser and visit Search Quarry and run a preliminary arrest warrant search
Proceed to enter your first and last name alongside any other necessary detail requested by the platform.
Once the files are filled, click the "Search" at the bottom of the form.
Afterward, the form SearchQuarry.com will present a list of names related to your search along with case numbers and status.
*Note: Case numbers highlighted in yellow indicate an open warrant, thereby requiring immediate rectification.
An arrest warrant is a crucial document issued by the judge, granting the Palm Beach County police to take someone accused of a crime into custody. This document protects regular citizens from unlawful arrests as it needs sufficient logic to be issued.
Nevertheless, it's recommended that you and your loved ones check via SearchQuarry.com to ensure that there are no unsettled arrest warrants in their name. This search can save you a whole lot of troubles like losing a job, sponsor, or promotion, as companies prefer working with individuals who possess no criminal records.