How to Access Oakland County Michigan Court Records
Oakland County, Michigan is one of the most populated counties in the state, which includes a large portion of the Detroit metro area. With its size and large population, the county also has a large and diverse court system to help it maintain law and order. Most everyone in the state has made some type of appearance in a courthouse whether it be getting married or divorced, performing their jury service duties or going to traffic court. Because of this there is a high demand to access Oakland County Michigan court records, which can be obtained online with a simple name search or court case number search. It is a simple process to find a person's court case records, criminal records, convictions, sentencing and complete background record abstract. 
Types of Oakland County Michigan Court Records You Can Obtain Online
Most court case records in Michigan are considered public records which means that anyone can access them. There are a few exceptions however, such as juvenile records, family custody records and court cases related to national security. Below are some of the various Oakland County court records that can be accessed online. 
Civil Cases:

These include court case information about lawsuits between individuals or businesses, sometimes including personal injury cases, rental and tenant disputes, contractual disputes, and other non-criminal related cases.

 

Criminal Cases:

These are the most common types of court cases in Michigan, which include details of criminal prosecutions, infractions, misdemeanors and felonies. These courts also issue Michigan arrest warrants, bench warrants and search warrants.

 

Probate Records:

Oakland County Michigan probate records include cases that involve estates, guardianships, conservatorships, and some types of adoptions. These can often include someone's estate distribution after a person dies or there is an unresolved financial situation that requires the courts to intervene.

 

Family Law Records:

These include divorces, child custody, child support, adoptions and other family-related situations. These records are often sealed and not available for public access.

 

Traffic and Minor Offenses:

This is also one of the most common types of court records that are requested, that are also considered criminal records. These include traffic citations and violations which are mostly infractions but sometimes misdemeanors and felonies for offenses such as DUIs and DWIs that may include accidents and lawsuits.

 

Juvenile Cases:

These records related to offenses committed by minors and are not publicly available unless accessed by immediate family or court order.

 

Circuit Court:

The 6th Judicial Circuit Court in Oakland County handles both civil and criminal cases, as well as family court cases. It's the trial court with the broadest jurisdiction in the state.

 

Probate Court:

This court specifically handles matters related to deceased individuals' estates, guardianships, and conservatorships.

 

District Court:

Several District Courts operate in Oakland County. They handle misdemeanors, preliminary examinations for felonies, civil lawsuits (up to a certain dollar amount), and traffic matters.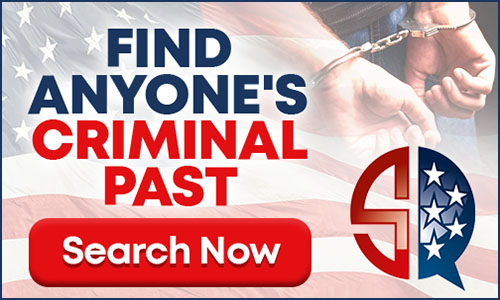 Various Ways to Lookup Michigan, Oakland County Court Records
Online Access:

Most Oakland County courthouse websites offer online search tools to lookup court case records. These can typically be accessed by first and last name, or court case number.

 

In-Person:

Another option to search Oakland County Michigan court case records is to visit the court's clerk's office and make the request for records in person. This is often done when someone needs official copies of their own court case documents.

 

Written Requests:

If you cannot visit in person, most courts in Michigan allow for written requests to be made for copies of records. There may be fees associated with obtaining copies. Identity verification is often required to obtain certified copies.

 

Third-Party Websites:

There are many online public record website platforms that aggregate state court records. These can usually be resourced with a name search or court case number search. Most of these online resources only offer unofficial copies of records that can be used for verification or research purposes.

 
Oakland County Probate Court Records
The Probate Court in Oakland County has jurisdiction over various administration functions of estates of people that have died in Michigan without wills or family trusts. It also administers rules for guardianships for incapacitated adults, guardianships for minors, and certain conservatorships. The Oakland County Michigan probate courts can handle guardianships and matters pertaining  to individuals with mental illness that don't have anyone to take care of them. Oakland county probate court records can provide valuable information for genealogists, historians, and researchers of estate matters. These historical records may contain details about wills, property distribution, names of heirs, guardianship assignments, and more. There is a multitude of resources available from Michigan probate court records that can be a utility for many people, most of which are public records that anyone can access.
The Benefits of Accessing Oakland County Michigan Court Case Records Online
Oakland County Michigan court records offer comprehensive information that can be publicly accessed. Through public record websites, or the courts directly, anyone can access most of these resources online. The availability of public court records ensures transparency and allows citizens to stay informed about judicial proceedings in their community which is made available by the Michigan Freedom of Information Act. All anyone needs to take the first step to access court records in Michigan is a first and last name and an internet connection.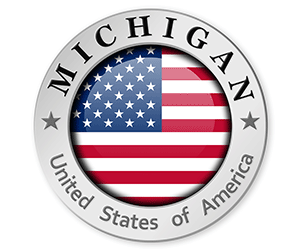 ---
Oakland County Court Records - FAQ
Are Oakland County court cases public record?
Yes, most court case records from Oakland County Michigan are public record which means that anyone can access them online with a first and last name or a court case number.
Can I access Oakland county court records for free?
Yes, there are some free online resources to access Oakland County court records in Michigan. However, if you need official court case documents you may need to pay a small fee for those copies.
Can I have my Oakland County court records expunged or sealed?
Yes, there are situations where you can have your court case records sealed or expunged but you may need legal assistance to do this.
Are probate records publicly available for Oakland County Michigan?
Yes, many of these records are publicly available directly through the relevant courthouse websites or through public record websites.
---