How to Search Lake County Court Records in Ohio
Lake County, Ohio, offers a variety of court records through its judicial system which can be accessed online. The various types of court records accessible are generally a matter of public record and can include civil and criminal case documents, dockets, judgments, and court proceedings. To begin your Lake County court record search, you will need to have the full name of the individual you want to look up or their court case number. Then just input that information into the courthouse website or a public record website to find the information you are looking for. If you have any difficulties finding the court case information you are looking for you can contact the clerk of the courts directly. 
Types of Court Records You Can Access in Lake County Ohio
 In Lake County, anyone can obtain a variety of publicly available Ohio court records, including but not limited to: 
Criminal Court Records – The are case records and documents involving infractions, misdemeanors and felony cases. Lake county criminal court records will also include indictments, arraignments, pleas, and sentencing records, convictions and active arrest warrants.

Civil Court Records – records of civil proceedings, such as complaints, motions, and orders in disputes between parties that often involve money. These are not criminal proceedings where someone is charged with a crime, rather they are civil in nature which means there is a dispute between two individuals, businesses or other entities such as employers or academic institutions.

Family Court Records – These records encompass records of divorce, child custody, alimony, and other family law matters. These are typically not publicly available as they often involve minors, which means these court records are sealed for their protection.

Lake County Probate Court Records – These will include court documents relating to estates, wills, and trusts, guardianships, and marriage licenses. They often revolve around a person's passing and dealing with their estate and assets and their distributions.

Traffic Court Records – Lake County Traffic Court is fairly self-explanatory. These records relate to traffic citations such as speeding tickets, moving violations, accidents and DUIs. While traffic violations are considered infractions in Ohio for the most part, some of the more serious violations regarding DUIs can be misdemeanors or felonies on occasion.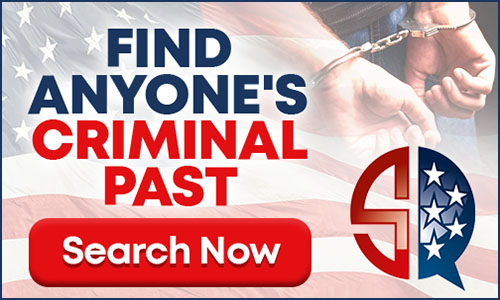 The Different Courts of Lake County Ohio 
Lake County Ohio Courts hosts several types of courts that address different legal matters: 
Lake County Municipal Court – handle misdemeanor crimes, traffic cases, and other municipal ordinances.

Lake County Common Pleas Courts – These Ohio courts include various divisions such as the General Division, Domestic Relations Division, and Probate Division. They deal with more serious criminal charges and offenses, large civil cases involving large sums of money, family law, and probate legal battles.

Probate Courts – Lake County also has a separate probate court which specifically deals with wills, estates, guardianships, marriage licenses and distributions of wealth and property for those that have passed away.

Court of Appeals – They handle appeals from decisions made in the Common Pleas Courts or the Superior Courts. This is when a person or party does not agree with the outcome of their original court case and
Methods of Looking Up Lake County Court Records
To look up court records in Lake County, there are a few ways that people can access them online: 
Anyone can visit the Lake County Clerk of Court website, which offers an online records search via court case number or first and last name and date of birth.

People can visit the Clerk of Courts office in person for access to public records not available online. Many older court cases have not made it to a digital format and going into the clerk's office to make the request is a good option. It can also be used to get updates on ongoing court cases.

Use third-party online services that provide access to court records, such as a public record website. This is a good option for people running a background check on someone since you can access more than just court records with this method. You can anonymously access a person's complete Ohio criminal record abstract this way as well.
 It is important to note that physical and digital access might be limited for certain sensitive records, which may require a court order to view. 
Probate Court of Lake County
The Probate Court of Lake County deals specifically with legal matters of estates, guardianships, wills, marriages and distributions of assets and property. Probate court records can be particularly useful for genealogical research or settling estate matters. These records can typically be accessed through the Probate Court office or online databases maintained by the Lake County Clerk of Courts. 
Lake County Court of Common Pleas
The Court of Common Pleas in Lake County has jurisdiction over more serious criminal cases, major civil disputes, domestic relations cases, and most probate matters. It is divided into various divisions to handle specific types of cases, making sure that each case is handled properly with the complexities of the Ohio legal system. This court's decisions can also be appealed to the Ohio District Court of Appeals. Accessing records from the Court of Common Pleas can be accessed directly from the courts website or through public record sites with a name or case number. 
Role of the Clerk of the Courts of Lake County Ohio
The Clerk of the Courts in Lake County, Ohio is responsible for maintaining all court records, issuing subpoenas, handling administrative tasks associated with the court system, and providing assistance to the public in accessing court case documents. The clerk in charge of maintaining the court record-keeping system and that court dockets and schedules go on without delays. They are a great resource for inquiring about court case related information if you cannot find what you are looking for online. 
Conclusion
Lake County provides a multitude of court records that serve the public, lawyers and researchers. The availability of these records online through public record sites and at the clerk's office makes it relatively simple for anyone with an internet connection access to locate the information they need. These are all made available for anyone to access via the Ohio Public Records Act.
---
Lake County Court Records - FAQ
How can I get a copy of my criminal record from Lake County courts?
You can request a copy of your criminal record from the Lake County Clerk of Courts or using a public record website.
Can I get a copy of my Lake County court records for free
While there are free resources online to lookup Lake County court records in Ohio, you may need to pay a small fee to get a physical copy.
Are Lake County court cases considered public record?
Yes, most all court records in Lake County Ohio are considered criminal records that anyone can access online.
Who can I contact if I have trouble finding a court record in Lake County?
You can contact the Lake County Clerk of Courts office for assistance if you have difficulty locating a record. You can call them or submit an online request via the website or email.
How can I search for a case number in Lake County court records?
You can use the online case search feature on the Lake County Court Clerks website or request assistance directly from the Clerk's office.
---