Free Lien Search | Tax Liens | Personal Liens | Property Liens
If you want to look up an individual's lien records, you might be wondering how to get started so that you can reach your goal. A lien is a document that gets attached to assets or property when a creditor is trying to collect payment. Those who use bank loans to buy property but don't make their payments on time are subject to a personal lien. When placed on a property, a lien prevents the owner from selling their home until it is removed, and the following information will help you search for lien records. Similarly a tax lien or irs lien record is a result of unpaid taxes. There are also vehicle liens, mechanic liens, attorney liens and HOA liens to name a few. A free lien search online is the best place to start when looking up liens. Simply make your lien record request at the bottom of this blog and we'll search our resources for you.
Free Lien Search Online
You have several options available to you when your goal is to look up a person's lien records, and going to the county clerk is a great place to start. You will need the name and personal information of the person in question. Some courts will grant the request through the mail or over the phone. Others will require you to submit your request in person. But if you want to look up the record of an individual who does not live near your location, then you can try an online search. With online database repositories you can access billions of records online with a first and last name. When searching for free lien records online make sure that you verify any information that you find. This means that it?s best practice to use a birth date or address to insure you?ve found the correct line records for the correct person Many people have the same name.
How Liens Can Impact You
Do you have a lien against your assets or property? If so, it's vital to learn about how they can impact your life and what you can do about it. Any liens that you have are public record and will show up in background and credit checks. Your lien records can also be viewed by curious individuals who want to know about your past.
So, having liens against you can impact your personal relationships, prevent you from getting jobs and ruin your credit rating. But liens can also make it impossible to sell your property until you pay them off, which is not always easy.
Lien Removal
At this point, you are likely wondering what steps will help you get liens removed from your property. Although many people believe that filing for bankruptcy will help, it won't. In fact, filing for bankruptcy makes it easier for lien holders to collect the money that you owe them.
In addition to paying off the lien, you can remove it by granting ownership to the lien holder. It is not the most desirable solution. People often feel as though they have no other choice. In some cases, you can get a court order that mandates the removal of the lien. Court orders are often given when the lien holder asks for an unreasonable amount of money or otherwise engages in unethical behavior. A free lien search online can help you to identify the lien and what it is in reference to. The next step is to contact the relevant agencies to find out how to remove the lien.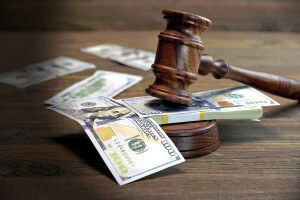 ---
Liens - Frequently Asked Questions
How do I find out if I have a lien against me?
A tax lien can be found by contacting the IRS directly or your state franchise tax board. A mechanics lien or personal lien can be found by using an online public record resource like SearchQuarry.com
Are liens public record?
Yes, liens are public record that anyone can view, as well as judgments and bankruptcies
---