How to Find Someone Online
Before the internet, finding someone you lost contact with or needed to locate to serve with papers in a legal matter usually required the services of a private investigator. Today, there are several online resources you can use to conduct searches and find people.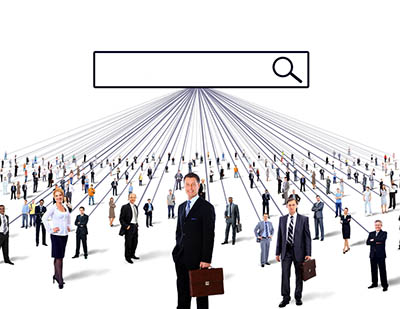 It Can Be Easy to Find Someone
Before beginning your online search, you need to make a list of everything you already known about the person you are trying to locate. Some of the most useful information might include:
Full name, including middle name
Date of birth or, if that is not available, the person's approximate age
Last known address and any prior addresses & phone numbers
Name and address of the person's last known employer
Names and addresses of any of the person's relatives
Names and addresses of friends of the person
Military service information, including branch of the military, dates of service and locations where the individual was stationed
One place to your online search is by using one of the search engines. Typing the individual's name into a search engine, such as Google, will yield search results in which the person's name appears. Unfortunately, when search for someone with a common name, such as "John Smith" or "Mary Jones," it can be difficult to sort through them to determine if any of the results are for the target of your search.
You could narrow your search by enclosing the person's name in quotation marks. This will narrow the search to only those results yielding the name exactly as it appears within the quotation marks. You can further narrow the search following the name with the person's profession or a city or state in which he or she might have lived. Just make sure the additional information appears outside of the quotation marks. For example, your search box might have "John Smith" and the word "reporter" typed after the last quotation mark.
If you have a telephone number for the person, you can use it in place of a person's name or in addition to it to conduct search with any of the search engines. Some search services offer a reverse lookup feature giving you a person's name associated with a particular phone number.
Using Social Media to Find Someone
The fact that so many people post information about themselves on social media provides you with another source on which to search for someone you are trying to locate. Social media resources with search features include:
Facebook
Instagram
Twitter
Google profiles
LinkedIn
Most social media sites, such as Facebook, allow you to enter a person's name in a search window and find information posted on the website about them. Searching on Google Profiles will show you any profiles the person created on Google.
Using Public Records to Find Someone
States maintain records about their residents that might be available for you to conduct a search for the person you want to find. Check the state in which the person resided to find out what records might be available. If you believe the person might have been in prison, that information would be available through a state's department of corrections website. Information about inmates who served time in a federal prison after 1982 is available from the Federal Bureau of Prisons website.
Other Sources for Finding Someone Online
Many local newspapers are now available online and might yield information in their obituaries section about the person. A search might also yield information about the person's relatives who passed away and mention the name of the person you are trying to locate in the obituary.
Regardless of the source you use for your search, you should always cross reference the results from one source against result from another to verify the accuracy of the information. For example, if you get information from an obituary, check it against the state's public records to locate a death certificate.
Don't overlook information you might have at your fingertips about a person. For example, if you receive a text from someone you do not know and want to find out more about the person, an easy way to begin is by using the phone number from which the text was generated to obtain the name of the person connected to the number.