Driving Record Search – What You Can Find
A driving record search is a part of the public records database that contains detailed information about a person's driving history (of the past 3 years, or even more). The record is maintained by every state's Motor Vehicle Agency. It includes the following information:
Personal information, such as the person's name, gender and address.
Current status of the person's driving license and its expiry date.
License number and the name of state where it was issued.
A history of traffic/speeding tickets, violations of traffic laws, fines, accidents, penalties, suspensions, revocations, charges (i.e. DUI) and convictions.
Endorsement and classification of license.
Why would a Person Need to Perform a Driving Record Search?
People want to know their own driving records for a variety of reasons. Some of them are:
People order driving records because they want to know their license's official status and see what's there in their record simply out of curiosity.
For employment. Certain types of jobs (those of commercial drivers or those which include travelling within the city in your own car) require you to have a clean driving record. They ask for its official copy to make sure you are perfect for the job.
Students may need to provide a copy of their driving record in order to be eligible for financial aid (particularly from the federal government). Students may become ineligible for some financial aid programs if they have a history of DUI charges or convictions.
Insurance agents also assess a person's driving record and history to determine the rate of the auto insurance policy granted to them.
Ways to Access your Driving Record
You can perform a driving record search or obtain a copy of your driving record abstract it in the following 2 ways:
Send a formal request to your state's Department of Motor Vehicles (DMV) and get a copy of your official driving record.
An easier and quicker way to get your hands on your driving record is to get it from a third party. There are several websites available, such as SearchQuarry, that allow you to see your own or any other person's driving record just by entering their name. You can also order a copy of the record through email or fax.
www.searchquarry.com is a website through which you can have unlimited access to all the public records, including driving records, just by paying a small amount. It's a lot more convenient than visiting a DMV office in person to run a driving record search.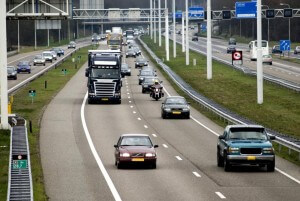 ---
How Can I Run a Driving Record Search?
You can run a driving record search through the DMV directly and obtain your complete driver history. This is an official document you can use for official purposes such as employment applications. Another option for a driving record search is to use the services of a public records website. These types of driving records are typically for reference only.
---