Do I have a warrant in Travis county?
Are you wondering if you have a warrant out in Travis County, Texas? The experience of discovering that a warrant is issued for your arrest can be terrifying, especially if you found out about it unexpectedly. You can protect yourself from this situation by conducting your research on warrants. There are a few simple ways to lookup if you have an active Travis county warrant in Texas, some of these options are also anonymous.
What Is a Travis County Warrant and How Does It Works
An official warrant authorizes the Travis county police to arrest someone listed on the document, signed by a judge. A warrant of arrest typically specifies the crime for which an arrest has been authorized and how the arrest can take place.
A warrant may state, for instance, that someone can only be arrested between only specified hours and at a particular location. Further, a Texas arrest warrant may specify the amount a defendant could post for bail following their arrest to keep them free.
Travis County Arrest Warrant
It is the same process throughout the country to obtain an arrest warrant. After conducting research, a Travis County police officer outlines their case and facts for an arrest to a judge. Once the judge accepts the requisition for arrest, a warrant for the individuals will be signed by them. An arrest warrant must be signed by the judge who names the individual, describes the offense and signs the warrant.
Travis County Bench Warrant
A bench warrant in Travis county is issued when someone fails to appear in court after being charged with a crime. On a given date and time, a judge will summon you to court. The summons specifies that you must appear upon demand, or a warrant will be issued for your arrest. If a summons were sent to your former residence, a Travis county bench warrant would still be an issue for your arrest.
This Texas county also has the ability to issue bench warrants for noncompliance with court orders. For example, if you do not comply with the terms of a restraining order, fail to pay child support, or fail to appear in court to testify in a case in which you are a witness, a judge may issue a bench warrant.
Travis county blue warrants
The Texas parole board often issues a blue warrant. The warrant often means someone has violated their parole, and it is a chance of it being revoked. It is a huge possibility for someone to lose their freedom when a blue warrant is issued on them. If you or a loved one has a blue warrant in Travis County, you will need to contact a lawyer to get the issue resolved.
Are Travis county warrants public records
A warrant is considered a public record. According to the Freedom of Information Act , members of the public are entitled to access federal records unless they fall under one of nine exemptions. As such, if you or a loved one want to find out if they have an active warrant in Travis County, you may do so.
How to Check If I Have a Travis County Warrant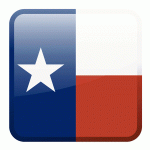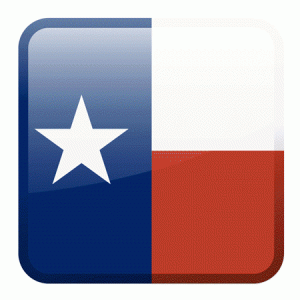 The best way to find out what your warrant is for is to conduct research on it by phone or online. If you would like to find a warrant for your arrest in Travis County by phone, below is a list of numbers you can call.
You can call the Travis County Sheriff's office at (512) 854-9751 to gain information on warrants. For the city of Austin, you can call (512) 974-4812 for warrants ending with MC or CC. In addition, you can call (512) 974-5299 between the hours of 8 am- 5 pm for all other warrants.
If you would prefer to conduct your research for a Travis County warrant online, you can use these websites below.
You can look on Travis County Sheriff's office website to conduct research on an active warrant. If you believe yours or someone you know a warrant is issued in the city of Austin in Travis County, you can look on the Austin Police Department website.
You can also use a third-party website such as   to find information on warrants, traffic reports, and more public records.
What you can do if you have a Travis county warrant
To remove an outstanding warrant, contact a lawyer if you believe you or another person has one. Obtaining a warrant removed on your own is not possible, and an attorney can help you navigate the process. Your lawyer may be able to secure your release or reduce your bail, or even prevent you from going to jail.