How To Search Tax Lien Records
If you're looking to search tax lien records then you'll want to know a few pieces of information before proceeding. 1st you'll want to know if you're searching for state tax lien records or federal tax lien records ( aka IRS tax lien records ). 2nd you'll need to know the full name of the individual in question and a second piece of identifying information such as; age, birth date or address. This is to verify that you have the correct person while you search tax lien records.
IRS Tax Lien Records
IRS tax lien records are a federal lien from not paying your federal taxes. The federal government can place a legal claim to your assets and property if you don't pay your taxes or a tax debt. The federal tax lien process starts with documenting a tax balance that is due, then sends you a notice of how much is owed. If this amount is not paid in full in a certain time frame then the IRS will file a document called "Notice of Federal Tax Lien" and is reflected on your credit and to your creditors. At this point the federal government can seize your property and assets. See IRS.gov for more information
State Tax Lien Records
State tax liens are similar to federal tax liens in that if you don't pay your state taxes then the state you're in has the ability to place a lien on your assets and property. The process is the same where you are notified of a tax delinquency and then if you take no action then the state will file a lien against you and can seize property or assets. Depending on the state the process may vary slightly.
Additional Tax Lien Records Information
Federal tax lien records are similar in that you must pay your tax obligation or they will come after your property and assets. Additionally, this will affect your credit and your future ability to obtain credit until these debt obligations are paid off. If you are uncertain that you have a lien against you then search tax lien records by person ( see link below ). There you will see both state and federal tax lien records if applicable.
Search Tax Lien Records By Name
IRS Tax Lien Records and How To Remove Them
How To Remove Tax Liens From Your Credit Report
Additional Tax Lien Records Information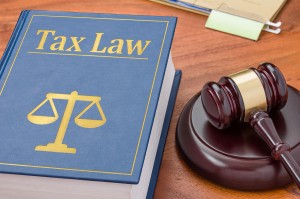 ---
Tax Lien FAQs
Are tax liens public record?
Yes, most all lien records are public record which includes tax liens, IRS liens, mechanic liens, bank liens and property liens
---