Mississippi Divorce Records Information
The
Mississippi State Department of Health
and the Chancery Clerk?s Office are the places to go when you need to find copies of Mississippi divorce records. Records from recent years are all on file, and many records from more than a century ago can be found in many locations throughout the state where they were recorded in recent history. There are several ways to obtain copies, and there are only a few rules regarding who can obtain copies of Mississippi divorce records. Certified copies are only available to the people involved in the divorce, their kids, their parents, or their legal representatives. Viewing
divorce records
online is simple, and anyone can view this public records whether they?re related or not. To obtain a copy of a divorce certificate you will need to still visit the courthouse where the divorce was filed and request a copy in person or sometimes you can purchase a Mississippi divorce certificate online. You will need to know the approximate date of the divorce as well as show proper a Mississippi photo ID for verification.
Viewing Mississippi Divorce Records
The Department of Health?s Vital Records office only keeps divorce records on file for a limited time frame. If you need to view records of divorces in Mississippi from January 1, 1926 to June 30, 1938 or January 1, 1942 to the present date, you can search here. The fee is only $15, and this encompasses five years. Each additional five-year time pan requires another payment of $15.
If you?d like to view divorce records in Mississippi more locally, you can visit the website of the Chancery Clerk?s office. These records are available for all time that records were recorded, and there is no fee to have your records searched for online through this method. You can search with only one name, and you can search from home. These are public records, and viewing them is simple. If you?re unsure of the names, dates, or location of the divorce and want the clerk to perform the search for you, the fee is $15 for every five years the clerk searches.
Certified Copy of Mississippi Divorce Records
To obtain a legal copy of a divorce record, you?ll need to be someone legally able to do. You?ll visit the Mississippi Chancery Clerk?s office in the county where the divorce occurred. To obtain a copy, you?ll need specific information.
– Name
– Address
– Photo identification
– Names of both parties on the divorce certificate
– Maiden names where applicable
– Date of divorce
Once you provide this information, you?ll be able to obtain a copy for your records. These copies are usually used to obtain a new marriage certificate, for child support purposes, and to apply for any loans or mortgages. It?s also useful to have when you enroll your children in specific sports or in a new school. There is a fee for this record, but it might not be as high as $15 if you don?t need the clerk to search for it in a 5-year increment.
It?s recommended you call and ask what time you must have this information to the Mississippi clerk to receive the record the same day you take it in. Otherwise, many people who visit later in the day are required to come back the following business day if the record takes too long to search for.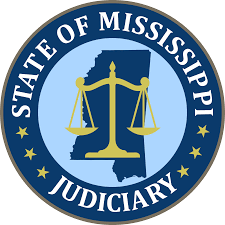 ---
Mississippi Divorce Record FAQs
Are Mississippi divorces public record?
Yes, divorces in Mississippi are public record via the Freedom of Information Act. Only the divorcee party can however, obtain a certified copy of their divorce record
How can I get a certified copy of my Mississippi divorce record?
You can obtain a certified copy of your Mississippi divorce record by contacting the county courthouse clerk where you filed for divorce
---