Maryland Divorce Records Information
Maryland?s Department of Health and Mental Hygiene and any Clerk of Court?s office can help anyone obtain a copy of any Maryland divorce records. They?re public, so anyone is free to view them online or obtain an unofficial copy. Certified and official copies of Maryland divorce records are only available to the person who is listed on the divorce record, the child of one of those people, or the parent or legal guardian of one of those people. Anyone else is prohibited from obtaining official records capable of legal use in any capacity. The process of obtaining a
divorce record
is simple, but it can be time consuming.
Maryland Divorce Records Vital Statistics
Maryland Vital Statistics is the division of the Department of Health and Mental Hygiene office that collects and files records of this nature. To obtain a divorce record, you can call, visit, or send a written request. As long as you arrive early enough in the day, in-person requests can be handled the same day. Phone and mail requests can take as long as 30 days to process, but longer if you don?t provide the proper documentation and information to the agency when you make your request.
– Your name
– Photo identification
– Names of both parties in the divorce
– County where the divorce took place
– Date of the divorce
– Type of divorce
This information must all be received by the division of Vital Statistics prior to any paperwork being filed and mailed to you. Payment must also be received in the form of a check or money order, and it must be for the correct amount of your order, which varies based on what you need and the services rendered to provide this information. There aren?t any records on file at the Vital Statistics office prior to 1992.
Maryland Divorce Records Via Clerk of Court
Anyone looking for a certified copy of a divorce record in Maryland must visit the clerk of court?s office in the county where the divorce occurred. The records in each county date back to the beginning of record collecting in the county, which means this is where you must go if you need a record older than 1992. These records can be obtained fairly quickly, usually in the same day. The same information you need to obtain a copy of a divorce record from the Vital Statistic?s office is needed here.
You must present photo identification, the information required to obtain a divorce record, and you must pay for your items when you are in the office. Each clerk of court charges differently, so calling before you visit to inquire about acceptable payment methods and the fees for each item you require is wise.
To view a copy of a divorce record online, just visit the clerk?s website and search the public records database. All you need to do this is the name of just one person listed on the divorce paperwork. It?s a simple process, and it?s one you can do from home.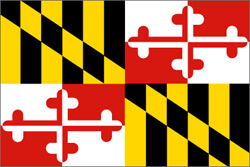 ---
How can I verify my Maryland divorce?
You can run a divorce verification through the Maryland Department of Health - Vital Records Division online, over the phone or in person. Their phone number is 410-764-3038
---