Idaho Divorce Records Information
Idaho divorce records are stored in the databases of each
Idaho county clerk?s office
throughout the state. They?re public record, and anyone can view any Idaho divorce records online to see when and where a couple was divorced. Many former couples need copies of their divorce records for their personal financial reasons, and any party formerly divorced needs a certified copy of their divorce record on hand if they?d like to have a new marriage license issued. Other people want to trace their family history, and finding marriage and Idaho divorce records on record in Idaho is easy.
Idaho Divorce Records Online
Anyone in the market for a divorce record to view or print a non-legal copy for personal records only can view divorce records online in Idaho. The way to make this happen is to visit the county clerk?s website in the county where the divorce took place. You must know this information, or it makes finding the records you need much more difficult with so many counties to search. These records are easily accessible when you locate the link for public records searches on the county website. Once you find that link, you need only enter one name from the divorce record to begin your search.
If you want to narrow down the results you come up with, you can search for a divorce record in a specific year. This helps eliminate any other public records on hand for any particular person. This record takes only a few moments to find when you know what you need.
Obtaining Certified Copies of Idaho Divorce Records
If you are listed on a divorce record, you are the child or parent of someone listed on a divorce record, or you are the legal representative of someone listed on a divorce record, you may obtain a certified copy. This is a legal document that can be used for personal and financial reasons. It?s available at the clerk?s office where the divorce took place for a small fee.
It?s most easily obtained by visiting the Idaho Department of Health and Welfare?s Vital Records office in person or online to obtain a copy. To find what you need here, you?ll need more specific information.
– Your name
– Photo identification
– Month, day, year of divorce
– County where the divorce was finalized
– Reason for needing a copy of this paperwork
You can fill out the online application, call the office, or visit in person. You?ll need to arrive prior to 3 pm to find same-day service, or you?ll come back the following day to pick up your records. Each record will cost, but the cost is based on the type of record you order, how many you order, and whether you get it at the Vital Records office or a local clerk of court.
Divorce records in Idaho are also handed out on a non-certified basis if you just want a copy for your own personal reasons. Call the local vital records or clerk of court?s office to inquire about the cost of one of these.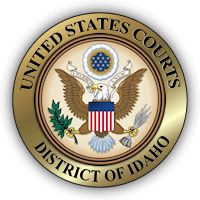 ---
How can I get a certified copy of my Idaho divorce certificate?
1. Contact the courthouse clerk where you filed for divorce 2. Request a certified copy of your divorce certificate 3. Fill out the proper form and show a government ID 4. Pay the nominal fee and the certificate will be mailed to you
---