How To Search Forsyth Court Records in North Carolina
Forsyth County, which is located in the heart of North Carolina, manages a comprehensive archive of court records that can be used for legal matters, verification purposes and background checks. These publicly available court records encompass a wide range of cases and proceedings that go back several decades and sometimes longer. To run a Forsyth County court record search all you will need is the name of the person you would like to lookup or their court case number. 
Types of Court Records You Can Find in Forsyth County
In Forsyth County, you can obtain various types of court records online, either directly from the courthouse online portals or public record websites. 
Civil Court Records: These records are not criminal related court cases, rather they refer to lawsuits, disputes, and civil matters such as divorces, small claims, and personal injury cases.

 

Criminal Court Records: The Forsyth criminal court records document criminal cases, including arrests, charges, convictions, and sentencing information as well as active arrest warrants.

 

Traffic Court Records: These are often the most sought-after court records as most people have had a traffic citation in the past. You can quickly access Forsyth traffic court records with a simple name search on most any public record site.

 

Probate Court Records: These court records are mostly public record however, there are some exceptions to what is available. Forsyth probate court records typically include distributions of assets and property after a person's passing. These usually cover matters related to wills and estates and various guardianships.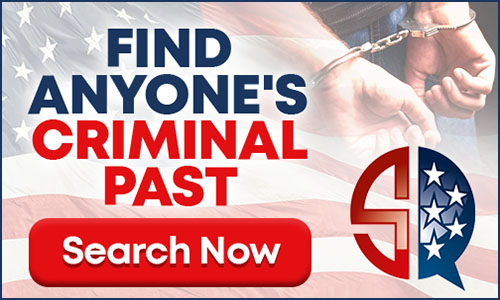 The Different Courts on Forsyth County, North Carolina
Forsyth County houses several different types of courts, each with its own legal jurisdiction and purpose. Here is a list of these common North Carolina courts where you can access court records online either in person, over the phone or via their web portal. 
Forsyth Superior Court: The Forsyth County Superior Court handles more serious criminal cases, civil cases involving large amounts of money, and specific family legal issues, as well as felony and some of the more serious misdemeanor cases.

 

Forsyth District Court: The District Court in Forsyth County deals with a wide range of cases, including criminal misdemeanors, civil disputes, and family law cases.

 

Forsyth Magistrate Court: The Magistrate Court serves as an starting point for many criminal court cases, issuing arrest warrants and search warrants, they conduct bond hearings, and handle most small claims cases.

 
How to Perform a Forsyth County Superior Court Record Search
To access Forsyth County Superior Court Records, the public can visit the Forsyth County Clerk of Superior Court's office in person or use online resources provided by the North Carolina Administrative Office of the Courts (NCAOC). The NCAOC offers online access through their website portal, which is called the North Carolina Court System's Automated Case Management System (ACMS). People can search for and access various court records, including those from Forsyth County. You can also contact them via phone or email if you have any questions about how to find the records you are looking for. 
Accessing Forsyth County Magistrate Court Records
The Magistrate Court in Forsyth County primarily handles preliminary criminal cases, including issuing warrants and setting bail for those that are arrested and detained. Superior Court records are typically the next step in a more serious court trial that deals with more complex and serious cases. These more serious court cases often result in jury trials. These records provide detailed information about the progression of legal proceedings, including court filings, hearing dates, judgments, and other important court case information. 
The Importance of The Clerk of the Court of Forsyth County
The Clerk of the Courts in Forsyth County plays a very important role in managing court records and facilitating public access. The Forsyth County Clerk's office is responsible for recordkeeping, maintaining the integrity of court documents, and assisting individuals in accessing the court records they need. It is a good starting point for people that are not familiar with accessing court records online, or for those that need some additional assistance. The Clerk of the Courts also oversees the filing of legal documents, such as deeds and marriage licenses, and plays a crucial role in managing the daily operations of the judicial system within Forsyth County. They can typically be contacted in person, over the phone or via email. You may want to book an appointment to insure you get the information you are seeking in a timely fashion.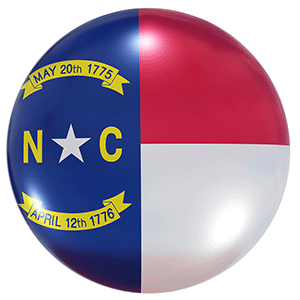 ---
Forsyth County Court Records - FAQ
How can I find court records in Forsyth County, North Carolina?
The easiest way to access court records in Forsyth County is to use a public record website. You can quickly search anyone's court records with a first and last name and all your searches will be anonymous.
Are Forsyth County court records public information?
Yes, most all court records in Forsyth County are public records with the exception of juvenile court records, family court records and those of a very sensitive nature that include national security issues.
Can I search for Forsyth County court records by case number?
Yes, you can often search for court records by case number through the North Carolina Court System's online portal or some public record websites.
What information can I find in Forsyth County court records?
Court records typically include case details, court filings, hearing dates, judgments, and other relevant information about legal proceedings.
Can I access Forsyth County court records for free?
Some basic court record information may be available for free online, but obtaining official copies or detailed records may require payment of fees.
How far back do Forsyth County court records go?
The availability of historical court records may vary, but generally, you can find records dating back several decades.
---