Connecticut Driving Records Search
You should be checking your driving record annually to ensure that all listed information is correct. Any negative items on your driving record can cause your insurance premium to increase and will affect any potential employers' hiring decisions. Think of your driving record as your background check for your driving habits.
Components Of A Connecticut Driving Record
Your driving record has three main parts. These include personal identification information, licensing information, and driving history. Let's analyze what components are in each of these sections.
Personal Identification Information
This information is present on a certified driving record to allow the reader to verify the person's identity. Essentially, when you get your driving record it will have your name on it, so you know that it is indeed your record.
Connecticut Driving Records Include
Legal Name
Phone Number
Home Address
Height
Weight
Eye Color
Gender
Date of Birth
Social Security Number
Any Medical Disabilities
Connecticut Licensing Information
This section pertains to the specific license that was issued to the individual whose driving record it is. These components include:
License Number
Classification
Endorsements
Restrictions
Issue Date
Expiration Date
Current Status
Connecticut Driver History
This section is what most people are looking for when it comes to understanding your driving habits.
Connecticut Driver History Includes
Violations
Offenses
Traffic Points
Tickets
Fines
Accidents
Requesting Connecticut Driving Records
You can submit a request for your driver record either in person or by mail. You cannot obtain your driving record online. Let's take a closer look at how to do each of these.
Connecticut Driving Records In Person
You can visit any local Connecticut DMV office to request your driving record. You will need to fill out the Copy Records Request Form (Form J-23). Be sure you bring along a form of photo identification. You will owe a fee of $20 to obtain your Connecticut driver record.
Connecticut Driving Records By Mail
You can request a copy of your driving record by mail. This method is slower than visiting a local DMV but does save you the trip. You need to complete the Copy Records Request Form (Form J-23). Make a photocopy of your passport, non-driver identification card, or your driver's license. You will also need to write out a check for $20 payable to the Connecticut Department of Motor Vehicles.
Mail out your form, photocopied identification, and check to the Department of Motor Vehicles in Wethersfield, Connecticut. You can expect to receive your certified driving record in about three weeks after the Connecticut Department of Motor Vehicles receives your request.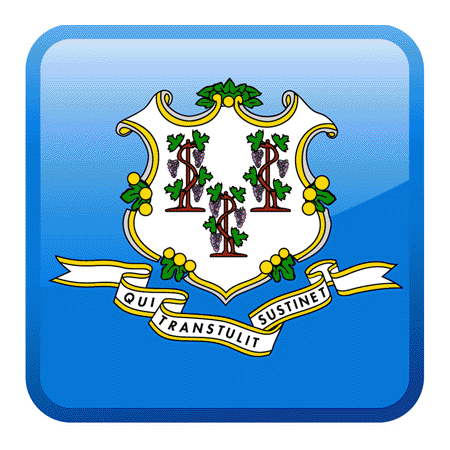 ---
Can anyone view Connecticut driving records?
Since Connecticut driving records are public information, including traffic citations and suspensions, anyone can view this information. CT driving record requests can be made from the CT DMV directly or via 3rd party public record resources.
---