How to Check a 10 Year Driving Record
The enormous amount of paperwork and data state agencies must process on a daily basis pertaining to motor vehicles and drivers is mind-boggling. It should, therefore, come as no surprise that mistakes can be made. Errors in your driving records are more than merely an inconvenience. They can cost you money or even cause you to miss out on getting a new job, but all it takes to keep tabs on the accuracy of the state's records is to conduct a driving record lookup. It's best practice to check your 10 year driving record regularly, especially if you have one or more traffic violations on it.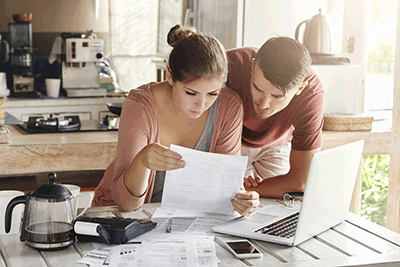 What A 10 Year Driving Record Is Used For
Unless you drive for a living, you might not think an employer would care about your driving record, but they do. Employers routinely conduct background checks on applicants for employment. Those checks usually included a driving record search. Any of the following things shown revealed in those records could cause an employer to believe you are not a responsible person:
? History of license suspensions
? Large number of moving violations
? Reckless driving
? Chargeable accidents
? History of unpaid fines
? Alcohol- or drug-related driving offenses
Some employers might ask you to submit a certified copy of your driving record for the past 10 years with your job application.
Even if you are not applying for a job, background checks and what they reveal about your driving can affect your ability to rent a house or apartment if the owner conducts a search. They are also used by insurance companies to determine how much you will pay for car insurance.
You might believe there is nothing in your records that could harm you, but a mistake or error will not be corrected unless you bring it to the attention of the appropriate official agency within your state. Finding the mistake starts by requesting a 10 year driving record.
10 year driving record Includes
? Personal information: Your name, address, date of birth, height, weight, eye and hair color, and the expiration date are normally included.
? Violation history: Traffic and other driving-related offenses will be included along with the date of conviction, the name of the offense and sentence imposed.
? Restrictions and status: Any restriction on your license, such as a requirement that you wear eyeglasses, will be noted in the search along with the license's current status. Status could be valid, suspended or revoked.
? History of suspension and revocations: This would be in addition to the current status of your license.
? Accidents: A history of accidents, including the date and whether they involved personal injuries, fatalities or property damage could be included in the search results.
The information available in a driving record search might differ from one state to another.
Obtaining A 10 Year Driving Record
All states and the District of Columbia have either a department of motor vehicles or other government agency from which you can request a driving record search for the past 10 years. For most states, you can make the request online at the website of the appropriate agency. You can also go to a local office of the agency to request a search or submit a written request by mail. There are websites available to direct you to your local state office.
A fee charged by the state for each search must be paid at the time of the request. You must also specify whether you want an official, certified copy or one that is not certified. If you are going to use it for employment purposes, you will probably need a certified copy. Online requests for certified copies allow you to complete the request and pay the fees, but the certified form is mailed to you instead of it being available for you to print.
Driving record lookup through non-government sources
Driving records may be accessed through third-party sources at their websites. They offer a convenient alternative to accessing the information through state agencies, but they do not offer you the option of obtaining a certified copy of your driving record. These are different than the 10 year driving record obtained from the DMV and cannot be used for employment or rental purposes.