Arizona Lien Records Search
Arizona lien records are similar to lien records in most states. The way states handle liens and publish lien records vary slightly. You can go to the Arizona State Recorder's office to see if there is a lien against a person, property or vehicles. Typically you'll have to make an appointment and pay a nominal fee for a copy of the Arizona Lien Records. The other option is to go to an online public record repository
What Are Lien Records
Lien records are records notices that are to someone ( property or assets ) that show that money is still owned it. It is virtually impossible to sell a property that has a lien against it. Liens also have a very negative impact on your credit score. We all know how important it is to pay our bills on time. However, no matter how careful you are with your finances, it is still possible for an unexpected situation to come up that causes you to fall behind on your debt repayments. If this happens, there is a risk of getting a lien placed on your financial assets or property. Some liens can even be used to garnish your wages.
Arizona State Tax Liens
A finical institution, including the government, can attach a lien to a property if the owner is behind on their loan payments. If someone is behind on their taxes, they can have a tax lien placed on their property by the government and tax liens can take up to 7 years to be taken off your credit report. If it's a state tax debt then there will be Arizona lien records associated with it. If it's a federal tax debt then there will be a Federal tax lien records associated with it.
Reasons For an Arizona Lien Records Search
There are several reasons you may want to look up Arizona lien records. You may wish to check if liens that you had against your property have be removed after you repaid your debts. Real estate investors may have an interest in properties that have liens placed against them because they often result in foreclosure. Foreclosed homes can be bought for a fraction of the price and resold for significant profit.
There are a couple ways Arizona residents can search lien records. The first method involves going through your local county clerk or county recorder. You will have to submit a formal public record request, and it could take several days for you to get the records and cost a nominal fee.
The second method involves searching online databases. Online public record databases make searching for Arizona lien records very simple. Typically a simple name search is all that is required to look up public lien records. SearchQuarry.com is a great place to start. Just enter a first and last name and begin searching. You will find instant results and currently there is a 5 day free trial where anyone can lookup lien records for free. See additional lien records information below.
Arizona Lien Records Information
Arizona Lien Records Search
Certified Arizona Lien Records
Arizona Construction Lien Laws
Arizona Mechanics Lien Laws
Arizona State Recorders Office
Arizona Lien Records Office
Arizona Statistics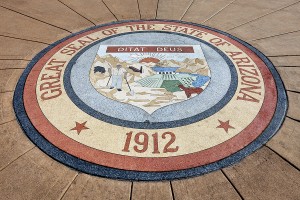 ---
Arizona Tax Lien FAQs
Are Arizona tax liens public record?
Yes, Arizona liens, including tax liens, are public record which means that anyone can view them. These can be found from the Arizona county clerk's office or from online lien record websites like SearchQuarry.com
---