Arizona Court Records Search
Arizona court records have descriptions of court cases, criminal records, civil court cases, arrest warrants, convictions, and sentencings. To begin your Arizona court record search you will need to know the full name of the person or their court case number. The rest is simple, using a public record website. Just enter the information into the search field and your results will be available for reference or you can download them in a PDF.
Arizona Public Court Records Access
Arizona public court records access can be difficult if you don't know where to start. There are a couple of online options that anyone can use in the state. The Arizona Judicial Branch offers a Public Court Case Search that can access court cases statewide. A second option is to use a public record website.
The Arizona Public Access Case Search offers court cases information from 153 courts of Arizona. To use this resource you have a couple of options. The first is you can lookup Arizona court case records by first and last name and date of birth. The second option is you can search by court case number.
The public record website option is a popular choice for a few reasons. First, you can search state wide with just a first and last name. You can access a person's court records as well as a comprehensive background check. Lastly, many like this option because they offer confidential searching.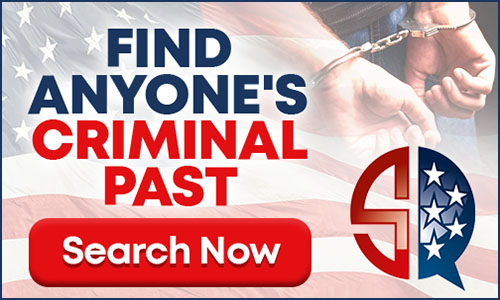 The Superior Court System in Arizona
The Arizona Superior Court is the state's trial court system, with 15 counties and 180 judges. The AZ Superior Courts are divided into four divisions: civil, criminal, family, and juvenile. Each division has its own set of judges and handles specific types of cases.
The civil division deals with disputes between individuals or organizations. The criminal division handles cases involving violations of state laws. The family division deals with cases including divorces, child custody, and adoption. The juvenile division handles cases involving minors.
Arizona Superior Court Case Lookup
To access superior court records in Arizona, there are a few option. You can visit the court's website or go to the courthouse in person. You can also contact the clerk of the courts, use an online public record resource.
The Superior court website provides access to court calendars, case information, and court forms. You can also search for court records by case number, party name, or attorney name. Most of these courthouses also have public access terminals to search for records for a fee.
If you prefer to visit the courthouse in person, you can request records from the clerk's office. Keep in mind that there may be a fee for copies of records.
By using a public record site, you can search statewide with a simple name search. This is a convenient way to find free Arizona court records. You can run an Arizona Superior Court case lookup with any device that has an internet connection.
Sealed Arizona Court Records
The public can access most Arizona court documents including criminal, civil, probate and domestic cases. Some restrictions exist, and the court seals some documents. These include cases involving juveniles, adoption records, matters of national security, and those sealed by the courts by request.
To access any of the Arizona sealed court records there are a couple of options. You will need to either be the party involved with the court case, or have a court order by a judge.
Access Arizona Court Records Through The Court Clerk
An option that many people use when accessing Arizona court records is using the AZ clerk of the courts. This is a good option for those need a little assistance or difficult to find court case records.
You can reach out to the clerk of the courts directly by phone, email or in person. This process will take the Arizona court clerk's office between 3 to 5 days to respond to the request search. The time period usually depends on how many records requests they are dealing with.
Conclusion
With over 7 million Arizona residents, as of 2023, there is a high demand for court related information. A good starting point, if you do not know where to begin, is using an online public record site. With a resource like this you can search statewide with a simple name search and get a complete background check on anyone. If you need official documentation or certified Arizona Court Case Records then you will want to connect with the clerks of the courts for this request. Most all court documents in this state are available to the public via the Arizona Public Records Act.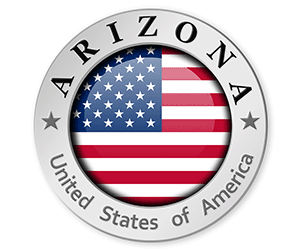 ---
Can I lookup Arizona court records for free?
Yes, there are a few free court record resources that you can find court case related information online. You can use a public record site or do your research with the corresponding court website. While these both offer free searches, you may need to pay for copies of AZ court records.
How can I access Arizona court records?
Arizona court records can be accessed online through the Arizona Judicial Branch's website or in person at the corresponding courthouses. You can also find AZ court records through public record sites.
Can I search for Arizona court records by name?
Yes, you can search for Arizona court records by name. The Arizona Judicial Branch's website allows for name searches for civil, criminal, and probate cases. You may also need to know the date of birth to verify the correct court record.
Can I request Arizona court records by mail?
Yes, you can request Arizona court records by mail. You will need to fill out a request form and include any necessary fees. The processing time may take longer for mail-in requests.
What types of court records are available in Arizona?
There are several types of court records available in Arizona. These include civil, criminal, family, and probate records. These records may also include information such as case details, court orders, and legal documents.
---