West Virginia Divorce Records Search
West Virginia Divorce Records are the responsibility of the West Virginia Clerk of Circuit Court. This applies to each county where the divorce was finalized. Information on this can easily be obtained by contacting the Clerk of Circuit Court via phone, in person or through a written request.
It helps if you know how the court system of West Virginia works. The Circuit Courts have a general jurisdiction over all sorts of cases but they generally handle cases that are beyond the jurisdiction of courts. Family Courts, Magistrate Courts and Municipal Courts have very limited jurisdiction over specific cases. For an efficient search of records you can search by courts of county and request records from the county where the divorce proceedings took place.
The Health Statistics Center in Charleston West Virginia is responsible for issuing and archiving important issues for the state. Searches by mail and in person cost around $12 and also come with a certified copy. Additional searches in case there are no results are for $12 each for a three year period. Fax, internet and phone orders are ran through the online government approved VitalChek system. Requesting online costs a minimum fee of $30. If you request a rush order that would cost extra. You can call (304) 558-9100, fax at (304) 558-1787, or you can visit the Health Statistics Center for a walk in request at:
West Virginia Health Statistics Center
Room 165, 350 Capitol Street
Charleston, WV 25301-3701
Public records like birth, death, marriage and divorce documents are available here from the year 1917 till present day. If you cannot find the particular divorce records you are looking for you can always look for the divorce records at the Clerk of Court but only from the county where the divorce proceedings took place. The state of West Virginia also holds all vital records database for public access for genealogical purposes.
You can order a certified copy of the divorce documents from West Virginia VitalChek. The online process is fast, simple and secure; the best part is that it is a fully authorized portal that works with different agencies to provide users with vital records. You can even avail a rush order through here. VitalChek is a fast service without problems where they expedite help and ensure that you receive the certification as soon as you can, which is usually within a week?s time.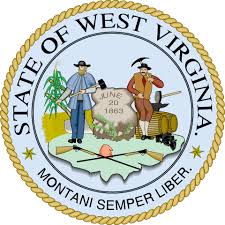 ---
West Virginia Divorce FAQs
How Can I Get a Copy of My Virginia Divorce Certificate?
You can get a certified copy of your Virginia divorce certificate by contacting the county courthouse where your divorce decree was originally filed. Inquire online through the court's online court records portal or contact the clerk of the court to see if you can order a copy by mail or over the phone.
---