South Carolina Divorce Records Search
In the state of South Carolina, important legal records, including South Carolina divorce records, are managed by the State Department of Health and Environmental Control working under the Vital Records division. Though divorce records are public, certified divorce records cannot be accessed by everyone and can only be viewed by either of the divorced people, children over the age of 18, a present spouse, or a former spouse with their own legal representatives.
Divorce records can be found in Family Courts where the divorce took place and the case was filed. The request to access divorce documents must be made either in person, through phone, through the court?s official site or via email. You can call (803) 898-3630 for Vital Records or visit:
South Carolina Vital Records State Office
2600 Bull St
Columbia, SC 29201
Circuit Courts have jurisdiction over criminal and civil cases. However, the court typically handles cases that are not under the jurisdiction of any other court. Circuit Courts are divided into 2 main divisions; there is the court of Common Pleas which is responsible for all civil cases, while criminal cases are handled by the Court of General Sessions. For Divorce records, The Circuit Court handles separate domestic relations cases which look into divorce, annulments and child custody cases. The Circuit Court transfers domestic relations cases to the Family Court. All Circuit Courts share jurisdiction with Probate Courts over cases that involve power of attorney or cases that involve settlements. Note that this is only true if the claims for settlements are less than $10,000 in favor or against an incapacitated person or a minor. The same court handles formal proceedings for disputes over estates, wills, trusts and jury trials.
South Carolina Divorce Record Copy
Every search request costs $12 for a certified copy, while additional copies cost $3. For expedited mail order, you will have to pay an extra fee of $17. These services reduce turnaround time from 4 weeks to 5 days. If you are ordering by phone or are putting in a request online, you will need to use Vital Chek which charges $12.95 on top of the services you avail.
Marriage records which date back to 1950 and before have not yet been archived in the state database and there is a huge delay in the process of new records showing up in South Carolina?s database. The usual processing time from local courts to transfer records to the state database takes up to a year.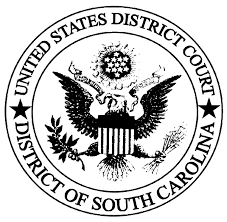 ---
How can i get a copy of my SC divorce decree?
To get a copy of your South Carolina divorce decree you can contact the clerk of the court in the county you were married in and request a copy. Another option is to visit the SC Department of Vital Records and request a copy of your SC divorce decree online.
---