Pennsylvania Divorce Records Search
The Pennsylvania Department of Health maintains and issues Pennsylvania divorce records. The Pennsylvania Department of Health maintains records from 1906 to present. The Division of Vital Records of the Pennsylvania Department of Health does not provide divorce certificates rather it verifies the legal status of a divorce. To obtain divorce certificates, you need to contact the court in the county where the divorce was granted. You can obtain a copy of a Pennsylvania divorce record through mail, fax, online or in person. In Pennsylvania a warrant can have serious consequences that can land you in jail and with some hefty fines. It's a good idea to be in the know and check to see if you have a PA warrant before it's too late.
To obtain the divorce records in person, you'll need to visit the county court clerk office at the court where the divorce was granted. If you choose to make a mail request, following is the information you'll need to provide:
Your name
Your spouse's name
The county or city where you were granted the divorce
The month and year the divorce was granted
The purpose you require the divorce records/ certificate
If requesting for someone else's record, how are you related to the person?
A photocopy of your current government issued photo ID
Along with the pay order or check for the fee, you need to send the mail request that contains the aforementioned information to:
Pennsylvania Division of Vital Records 
P.O. Box 1528
New Castle, PA 16103 
If you want to request a copy of a Pennsylvania divorce record over the phone, you can call the Pennsylvania Department of Health at 724- 656-3100.You can also obtain Pennsylvania divorce records online through public databases. By signing yourself up with the online service and paying a fee, you can perform a search for Pennsylvania divorce records and obtain a copy of the divorce record you need. The public databases are also a good way to obtain the divorce records you need.
A single database is where these online services keep the divorce records. This makes it easy and quicker to conduct searches related to Pennsylvania divorce information. Making an online request through public databases for Pennsylvania divorce records is the quickest way to obtain the records as these online public databases provide you real-time access to Pennsylvania divorce records. Before you request for Pennsylvania divorce records, make sure that you have a proper purpose for the request. If you have any further queries about Pennsylvania divorce records, you can visit the website of the Pennsylvania Department of Health.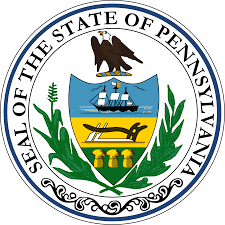 ---
How to Verify Your Pennsylvania Divorce Date
You can verify your Pennsylvania divorce date by contacting the clerk of the court in the county courthouse where your divorce was originally filed. You can typically do this in person, online or over the phone.
---