How to Run a Montgomery County Texas Court Record Search
Montgomery County, Texas has a distinguished court reporting system where the public has easy access to Montgomery County court records online. These court case records that are made available to the public can easily be researched with any device and an internet connection. To begin your Montgomery County Texas court record search, you will need either the full name of the person you want to look up or have the court case number available. Then you can access court case documents, criminal charges, arrest records, arrest warrant records, convictions, sentencings and incarceration records. These are all public records that anyone can have access to online. 
Types of Court Case Records Available in Montgomery County Texas
Criminal Case Records:

These include publicly available records of felony and misdemeanor cases, detailing criminal charges, court case proceedings, and the outcomes of criminal trials, sentencings and active Texas arrest warrants.

Civil Case Records:

Civil records document the filings and outcomes of non-criminal disputes, such as lawsuits involving personal injury, contract disputes, and family law matters. There are no criminal allegations or incarcerations in these types of court proceedings. They are geared to resolve disputes between people, businesses and entities.

Family Law Records:

These encompass divorce decrees, child custody cases, and other matters related to family law. For the most part these type of Texas court records in are not accessible by the public unless they have a court order.

Probate Records:

Montgomery County Texas probate court records mostly deal directly with a deceased person's will, assets and property distributions, and guardianship related issues. Most of these records are publicly available except those records that involve minors.

Traffic Court Records: These records refer mostly to traffic infractions and various moving violations which are considered criminal records in the state of Texas. On occasion they will have misdemeanor trial and sometimes felony trials for drunk driving related accidents that involve personal injury cases.

Property Records:

Related to disputes or proceedings involving real estate or personal property. They can include lines and judgment records as well as repossessions and property tax records. 

Juvenile Case Records:

These records pertain to cases involving minors but are often sealed due to the sensitive nature of these proceedings.
Courthouses in Montgomery County Texas
District Courts:

Montgomery County has several district courts that handle serious criminal cases, significant civil cases, family matters, and juvenile issues. This court will also hear more serious traffic DUI cases where it deals with misdemeanor and felony driving offenses.

County Courts at Law:

These courts handle lesser civil and criminal cases and act as appellate courts for justice of the peace and municipal courts.

Probate Court:

Specialized court dealing with matters of probate, estates, guardianships, and mental health issues. These court hearings often deal with the distribution of a person's wealth and responsibilities after their passing.

Justice of the Peace Courts:

These courts manage small claims, misdemeanors, traffic violations, and other minor legal matters.

Municipal Courts:

City-run courts that typically handle ordinance violations and minor misdemeanors. The county municipal court is also responsible for hearing traffic violations and citations within the county. It is a localized court system that deals mostly with lesser offenses. This is a starting point for many court cases and does the most amount of hearings respectively of any court in the county.
Researching Montgomery County Court Records
To research court records in Montgomery County, one may take the following steps: 
Online Databases:

Utilize online court access portal provided by Montgomery County court websites. Many records are accessible through the county clerk's website, where searches can be conducted by party name, case number, or attorney.

In-Person Requests:

Visit the Montgomery County courthouse where paper records or digital terminals are available for public use.

Mail Requests:

Send a formal request by mail to the Montgomery County clerk's office specifying the records needed.

Third-Party Sites:

Some records might be accessible through third-party websites that aggregate court records. However, these may not be official or the most up-to-date.
Probate Court of Montgomery County Texas
The Probate Court in Montgomery County deals exclusively with the administration of estates, probate of wills, and issues of guardianship. These records can include anything from the details of estate distribution to the appointment of guardians for minors or incapacitated individuals. Probate court records are generally open to the public unless sealed by the court for privacy reasons. To access records from this court, individuals can go online and submit a request for through their online portal. It is also possible to access these records through public record sites that offer access to court case records.
Montgomery County District Court Records
District courts in Montgomery County handle more serious criminal cases, major civil cases, and all matters pertaining to family law that exceed the jurisdiction of the county courts at law. Records from these courts provide detailed accounts of the proceedings and decisions made in significant legal matters. These records are typically accessible to the public and can be requested in the same manner as other court records from either the cour website portal or public record websites. 
The Role of the Clerk of the Courts of Montgomery County, Texas
The Clerk of the Courts in Montgomery County serves as the official record keeper for the county's justice system. The role involves maintaining and providing access to court records, managing court documentation, and ensuring that all information is kept secure but available for public access as required by the Texas Public Information Act. The Clerk's office is also tasked with processing legal documents, filing case-related paperwork, and helping the public in navigating the court system . The day to day operations of the Montgomery County court system heavily relies on the Clerk of the Courts to manage the court systems efficiently.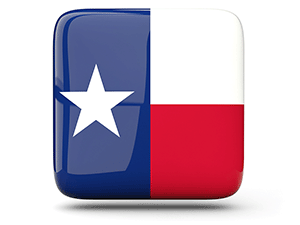 ---
Montgomery County Court Record FAQ
What should I do if I can't find a court record in Montgomery County?
If you can't find what you are looking for from the court website or public record site, then contact the Montgomery County Clerku2019s office directly for assistance. Some records may not be digitized or may be restricted.
How can I get a copy of Montgomery County, Texas court records?
A popular way to access court records in Montgomery County is to download them for a fee directly from the court's website, or you can access court records from a public record website where you can search for anyone's records anonymously.
Is there a fee to view court records in Montgomery County, Texas?
You can usually find some basic information online may be free, but there are typically fees for obtaining official copies or detailed records.
Are all Montgomery County court records available online?
Many court records are available online however, some may only be available through a direct request at the clerku2019s office due to privacy or legal restrictions. You can also try using a public record site if you cannot find what you are looking for through the court website portal.
Are court records public in Montgomery County, Texas?
Most all court records are public, but the information available might be limited in certain court cases to protect privacy. Full records require a proper request and may incur a fee for a physical copy.
---