Find My Friends – Here is the Answer
Time and distance have a way of getting in the way of friendships. The friends you had growing up went off to college or careers and eventually settled in other parts of the country or even the world. Getting reconnected with your old friends is not as difficult as you might imagine. If you've been wondering, "How can I find my friends?" here are a few tips for using the internet to locate them.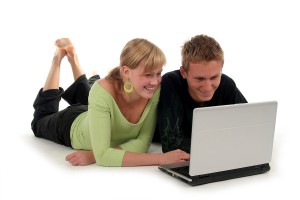 Put Together a List of What You Know
Your quest to find old friends starts with a list of everything you know or can recall about the person. It might help to involve other people you are in contact with who also knew and could contribute information about them. You should try to obtain at least the basic information before starting your search, including:
First, last and middle names
Age, date and place of birth, if possible
Schools attended and approximate years of graduation
Employment information, including name of employers
Military service information, including branch, service dates, units and duty stations
Last known address or at least the city, town and state
Names of parents and other close relatives
Other people who might have known the person
Google People Search
It might sound too simple, but typing the name of the friend you are trying to find into a search engine, such as Google, and you will see results including:
Facebook
Twitter
LinkedIn
Instagram
Newspapers and online media outlets
If the person has a common last name, use the middle name or last known town or city where the person lived in order to narrow your search results. This has always worked quite well for me when I want to find my friends.
In the event of national or global disasters, Google activates its Google Person Finder and makes it available to government agencies and nonprofit organizations. Organizations can use it or make it available to assist people in finding someone during a crisis. It's an excellent resource if you have a friend or relative traveling or living in an area affected by a disaster.
Find Old Friends with Facebook
Even people who claim not to be on Facebook are secretly checking it to find out what's going on within their circle of friends. The Facebook home page has a "find friends" tab to click on. Chances on the friend you are trying to locate won't be there, but you can type the name into the search bar. You can also enter the name into the "search Facebook" bar that opens at the top of your home page.
LinkedIn is another website on which you can search for information. You must set up an account, but it's free to do so. Once on the site, you can type your friend's name into the search box and his or her information will appear if the person is registered on the site.
Find Friends Through Alumni Groups
Most colleges and universities have alumni organizations you can reach out to for information about an old friend from school. Find friends online at alumni sites by following the instructions on the organization's website.
Online Public Record Websites
Obtaining information about a friend through public records searches, such as departments of motor vehicles, might not give you the information you need because of privacy restrictions limiting access to official records to the person whose record is being requested. Private public record websites might be more useful in helping you to find friends with whom you've lost contact.
White pages people search is another resource you can use to locate someone. Type in the person's name and as much information city, state or zip code as you have available. The service provides you address and telephone information. You can find additional information explaining about public record searches and the types of records available by going to a website offering such information.