What's In Your Driving Record Abstract
Broadly speaking, your driving record abstract is an official record of your driving history. Abstracts are maintained by state governments, so there is no single definition for what is and is not included in a driving abstract. Generally, however, your abstract will include information about convictions, suspensions, citations, and other information related to your driving history. Your driving abstract is an important document, so it is important to ensure that yours is accurate and that you know how to obtain it.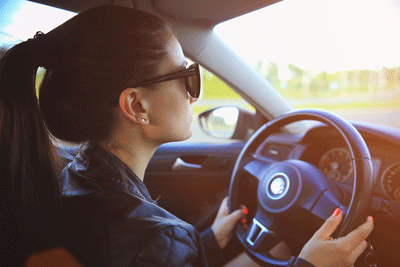 Driving Record Abstract Includes
Convictions, such as for DUI and refusing to take a breath test
Traffic citations
License revocations/suspensions
Accidents
Current license status
As stated above, in terms of the contents of a driving abstract each state is different. Some of the standard items that are included in most abstracts listed above.
State Driving Record Abstracts
Some states also offer different types of abstracts depending on what the document is needed for. In Washington State, for example, you can get different driving abstracts for employment, school bus drivers, commercial insurance, transit drivers, and so on, along with a complete driving record.
States also differ in terms of how long certain items remain on your abstract. In Ohio, for example, refusing to take a breathalyzer test is displayed on your abstract for one year (if it's a first offense), whereas in New York it stays on your record for five years.
How To Get a Driving Record Abstract From The DMV
When applying for your driving record abstract you will have to contact your state's Motor Vehicle Department (i.e., the DMV, BMV, MVR, etc). In some states you may have to go through the public records office or another government agency. In any case, you will usually have a number of options for ordering your abstract, such as by going online, visiting the DMV in person, or mailing the DMV.
If you visit the DMV in person you will likely have to pay a processing or search fee and complete a request form. You will also have to bring some form of government-issued identification. In most cases the DMV will then mail the abstract to you, although some may be able to provide it to you immediately at the office itself.
How to Get a Driving Record Abstract Online
The easiest way to get your abstract is by requesting one online, which is a service most state DMVs now offer. In some states, such as New York DMV, the fee for requesting your abstract online is cheaper than if you mailed your application or visited your DMV in person. When requesting your abstract online you will usually still need to fill out a request form, provide a photocopy of your I.D., and pay a fee. Some states provide an online copy of your abstract while others will mail you a physical one.
If you are simply curious about what is in your abstract and you don't need an official copy then you can look up your abstract online through a third-party database, such as SearchQuarry.com. Keep in mind that third-party databases are for reference only and cannot be used for purposes of employment, security clearance, rental agreements, or credit reporting.
How To Get a Driving Record Abstract Mailed To You
Getting your driving record abstract through the mail is the slowest option, but it may be the most convenient if you don't want to visit the DMV office and would prefer not to order a copy online. The process for ordering your abstract through the mail again consists of filing out the request form, enclosing payment for any fee along with a photocopy of your government-issued I.D., and sending it to your DMV. You can find the address of your state's DMV by looking it up here. In most cases, you will receive your abstract in the mail two to three weeks after the DMV has received it.
Your driving abstract is an important document and it may be required if you are applying for certain jobs, need insurance, or are signing a rental agreement. That's why ensuring your abstract is correct is so important. By ordering a copy of your abstract you'll be able to keep errors on your driving record from causing you major headaches in the future.