Cook County Warrant Search Information
The Central Warrants Unit Data at the online Cook County Sheriff?s page was primarily created to list information about people wanted by the Law Enforcement Agency in Cook County area. All you have to do is type in the name of the person in question and the date of birth to begin your search. The purpose of providing this information is described by the Sheriff?s office as that which can help the residents of Cook County, Illinois, to make themselves aware of the people who are ?Wanted? in a community. It also serves as an effective mechanism for people to report important information, like the whereabouts of such fugitives. To begin a Cook County Warrant Search online use the above form.
The list of people in this database have had warrants for arrests for different Cook County court proceedings, may they be civil or criminal. It is important to notice that a person?s name appearing on this list does not mean that they are guilty or innocent, or whether they have been charged or convicted. It would be wrong for citizens to take action based solely on the list on this online portal. The information individuals find through this online portal cannot be used to threaten or harass other individuals listed on the warrant data base. Doing so would be a criminal act in violation of the criminal law of Illinois.
It is the responsibility of law enforcement officers to effectuate any arrests. On top of this, because of technical data transfer issues and the lengthy processes, it is possible that much of the data you find may be outdated due to recent change in events and is subject to change. The Cook County Sherriff?s office ensures that this data is up to date and regularly checked for accuracy. Other than the data you will find on the Sheriff website, if you feel it is not sufficient for what you are looking for, you can always visit the county Sheriff?s office for more information.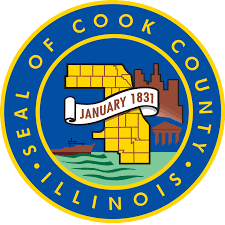 ---
Cook County Warrant FAQs
How can I find out if I have a warrant in Cook County Illinois?
To find out if you have a Cook County warrant you can search anonymously using a 3rd party public records website. You will need the full name of the person in question, their age. Many people have the same first and last name so an age or date of birth is good to verify you're looking at the correct warrant record.
Are Cook County warrant public information?
Yes, a warrant in any county in the United States is considered public record so anyone can lookup a Cook county warrant
---