Warrants Issued in Clark County
The very word warrant strikes fear in the heart of almost everybody. That's because that even though most of us don't really understand the intricacies of arrest and bench warrants, we all know that it means the authorities are looking for a person. It's generally not to give them a medal or cash prize, either.
While arrest and bench warrants follow a certain number of guidelines throughout the state of Nevada and the United States at large, each area, including Clark County, has slightly different guidelines. If you live in Clark County, knowing how these warrants could impact you can be extremely beneficial.
Use this guide to learn more about arrest warrants and bench warrants in Clark County. Much of the information you learn will also carry over to other counties and states, giving you a more basic knowledge of warrants and the law at large.
Clark County Arrest Warrants
An arrest warrant is a simple document that has been approved and signed by a judge that allows law enforcement to arrest the individual named in the warrant. To obtain this warrant, law enforcement will need to have a hearing in front of a judge to show probable cause. Once approved, this gives law enforcement personnel the ability to search for and attempt to arrest somebody for a crime they have committed or been accused of.
In general, arrest warrants in Clark County are for one person, though this isn't always the case. Warrants that are extremely broad and could lead to the arrest of many people who match a certain description, for example, are generally blocked by a judge.
Clark County Bench Warrants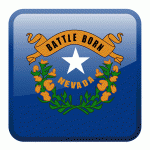 Clark County arrest warrants are specific documents issued by a judge that allow an individual to be arrested for a violation. On paper, Clark County arrest warrants and bench warrants appear quite similar. After all, they're both documents signed by a judge that make it legal for a person to be arrested by law enforcement.
The main difference is that a bench warrant is usually issued the day of or the day following a missed court appearance. Bench warrants can also be issued if an individual fails to comply with the orders a court gives them. This could include minor violations like paying for a traffic ticket by a certain date.
It's also important to note that bench warrants don't generally result in an active search by any police department. Individuals arrested due to bench warrants are often picked up during routine traffic stops, not because the police conducted a search or came to arrest them at their home or place of business.
Do I Have a Warrant in Clark County?
If you think you may have an arrest warrant or bench warrant issued against you in Clark County, you may not be quite sure what to do. You may even fear that you'll be arrested if you try to inquire about any warrant against you.
While this may be the case for arrest warrants for serious crimes, you should know that attempting to resolve a bench warrant for something like a traffic ticket generally doesn't result in arrest. In fact, you'll likely simply be given a new court date because you attempted to resolve this issue without avoiding it.
Here's how you can see if you have an arrest warrant or bench warrant in Clark County:
Use the Clark County government website to see if there are any active warrants under your name. Looking up warrants online in this manner is simple and easy. Obtaining information like this is typically free through government websites as well.
Use a third-party website that isn't affiliated with any government entity. Performing a warrant search through a third-party site may be beneficial if you're looking for other information relating to an arrest record, for example.
Visit your local superior court. Your local superior court can help you find out if there are any warrants issued under your name. For bench warrants, you may also be able to set a new court date and have the warrant cleared at the same time.
Can Anyone Look Up a Clark County Warrant?
Anyone can look up warrant information in Clark County. That's because arrest and bench warrants are considered public information protected by the Freedom of Information Act in the United States.
Using a government website or third-party site, you can get information about warrants on yourself and anybody else in the area.
When it comes to arrest and bench warrants, information is power. If you're concerned about an arrest or bench warrant in your name or in the name of a family member or loved one, acting now to get the information you need is essential.
Start today by using a government website or reputable third-party website. From there, you can make a plan to handle any warrants, consult with your lawyer or simply set a new court date if you're dealing a basic bench warrant.
---
Clark County Warrant FAQs
Do I have a Clark County warrant in Las Vegas?
You can easily check if you have a Clark County, Las Vegas, warrant by going to SearchQuarry.com and running a simple name search. Just enter the first and last name of the person in question and find out if there are any outstanding warrants?
---