What Is A 3 Year Driving Record?
States are responsible for maintaining driving records of the individuals licensed to drive a vehicle under their laws. Companies use these records to set car insurance rates, to decide whether to hire you for a job, and for establishing your creditworthiness. The information the state has on file about you can be accessed by requesting a 3 year driving record from it or from a third-party provider to let you know what others are seeing about you.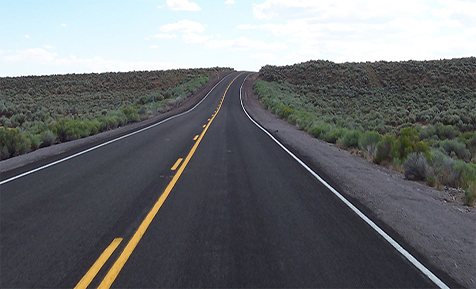 Requesting A 3 Year Driving Record
Most states have some form of point system to identify drivers who commit too many moving violations. Conviction of a moving violation results in points be assessed against you. Too many points within a specified period of time can result in the suspension of your license.
DMV Driving Record Points are removed from your record after a certain number of months or years. For example, 11 points accumulated by a driver in New York within 18 months could lead to a suspension, but points from convictions that are older than 18 months do not count toward the total. If your state includes point information in its search results, requesting a 3 year driving record allows you to keep track of points and determine when they will be removed from your record.
Checking your record can also alert you to suspensions or revocations of which you might not be aware. Driving with a suspended or revoked license is a serious offense in most states. If you drive vehicle as part of your employment, employers are concerned about safe driving and liability issues. They will likely want a copy of your driving record as part of the initial hiring process and periodically during your tenure with them to verify that you continue to be a safe driver.
3 Year Driving Record Includes
Name, address and date of birth
License number, class, restrictions, endorsements, date issued, and expiration date
License status, such as valid, suspended or revoked
Record of convictions including: Ticket date, date of conviction, offense, and fines or other penalties imposed
Information returned in response to a search request for your records might vary somewhat from one state to another, but the following are usually included in the results:
Limitations On Accessing Driver Records
Individual drivers requesting a copy of their own record may conduct a driving record search through their state as can law enforcement agencies. States can place restrictions on other parties having access to official motor vehicle records. States allowing you to request the record of another person may require written authorization signed by the person whose records you are requesting.
You can avoid some of the limitations and restrictions by accessing public records through a third-party source. Websites not associated with a government agency allow you to view driving records online, but they do not offer certified copies.
Official 3 Year Driving Record
Each state has its own procedures and fees for obtaining a 3 year driver record. Requests by mail and at local motor vehicle or driver services offices are the two methods by which you can request a report. Many states also offer online services through an official government website, but check with your state because some of them, such as Illinois, do not offer it as an option.
No matter which method you use to request your record, you have the option to ask for either a certified copy of the record or an uncertified copy. States allowing online requests mail certified copies to you after the order is placed and the fees paid.
Georgia, for example charges $6 for reports that are viewable online for up to 30 days after you place your order or for certified copies mailed to you. It does not, however, allow you to view your driving record online if you request a certified copy.
3 Year Driving Record Lookup Through Third-Party Sources
Employers, insurance companies, and others in need of information about a driver can obtain the information through third-party databases. As uncertified records, you might not be able to use them for the following:
Employment
Credit reporting
Vehicle rental agreements
Security clearances
If you need the report for any of these reasons, you should make the request through an official state agency and ask that the report be certified. Otherwise, conducting a driving record lookup on a commercial website will give you the information you need.