Run a Pennsylvania Criminal Background Check on Someone
Are you interested in obtaining a criminal background check in Pennsylvania. Employers and other agencies usually perform a criminal background check to see if someone has criminal records. However, you should know you do not have to be a part of a business or government agency to perform a background check on someone. If you like, you can even conduct one on yourself.
In Pennsylvania, there's a PATCH Act that allows individuals to research criminal backgrounds. Under Pennsylvania's Crimes Code Title 18, Chapter19 states that the state police must share criminal background records with different agencies and the public upon request.
If you would like to receive a criminal background check by Pennsylvania, then continue reading below.
How to Perform a Pennsylvania Criminal Background Check
You can find official background information by visiting the Pennsylvania Access to Criminal History website.
PATCH Help Line is a toll-free number where you can inquire about the status of a request submitted online. The number is 1-888-QUERY-PA (1888-783-7972).
You can also submit a request by using the PATCH.

 If you do not have the control number, you can still receive the criminal background check information. You will have to use different details of yourself or someone you know to gain information.

If you prefer, you can submit a request by mail to gain information on criminal background. However, you will have to go to the Pennsylvania State Police website to download forms and mail them a money order or check.
There are fees when obtaining a Pennsylvania criminal background check: The following prices are listed below:
A standard record check request: $22 and $5 extra if you want it notarized

Volunteer background check: free

Individual Access and review: $20
If you're wondering how long it takes to receive a criminal background check, the answer varies. Sometimes it can come back within a few minutes, and at times it can take four weeks..
Anonymous Pennsylvania Background Checks
Third page websites are the place to search for anonymous background checks in Pennsylvania. You can typically use their background record resource on the fly and for little out of pocket to lookup public record resources. One of the great benefits of using an unofficial public record resources like this is the ease of access of information as well as it being completely anonymous and confidential. This means no one will know that you're looking them up. One important thing to note is, If you decide to use third-party websites, you should keep in mind they might not be FCRA certified. So, you will not be able to use them for employee background checks, tenant screening, or security background checks.
What Shows up on a Pennsylvania Criminal Background Check
When you conduct a background, the database will collect information from multiple counties within the state. Below is the list of information you can find on the Pennsylvania criminal background check:
Arrest records

Criminal Records

A Summary of Offenses

Incarcerations
Court Records
Warrants
Sentencings
Parole Violations
Probation Information
Driving Records
DUIs/DWIs
Prison and Jail Records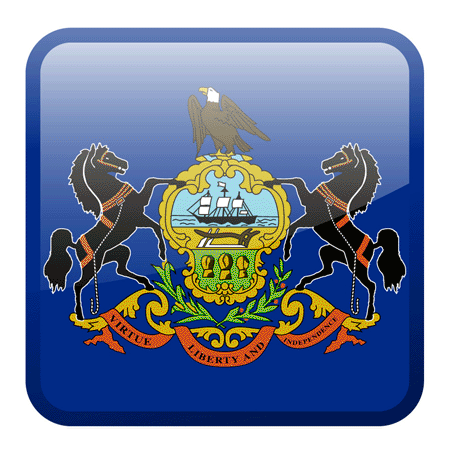 You will also find information regarding case number, charge, sentence, and jurisdiction on the criminal background check.
In Pennsylvania, public employees are subject to the state's ban-the-box policy. The policy is to ensure employees consider job applicants' qualifications before their criminal history.
There are seven counties in the state that have their own ban-the-box policies. The seven jurisdictions are Allegheny, Allentown, Bethlehem, Lancaster, Philadelphia, Pittsburgh, and Reading.
Private employers cannot ask questions about criminal history on job applications in Philadelphia, the only county that prohibits this practice. Public employers are subject to other policies.
Private employers can conduct a background check on job applicants only after sending conditional offers of employment.
How Far Back Does a Pennsylvania Criminal Background Check Go
In general, most Pennsylvania criminal background checks go back as far as seven years, although some can go back further.
The length of the background check depends on the state's laws and what you're searching for. Most Criminal records can be reported no matter the number of years. However, since Pennsylvania has ban-the-box laws, there's a restriction of disclosing convictions older than seven years.
How to Check Someone's Pennsylvania Criminal History
If you're conducting a criminal record search on someone else, it might be best to use a third-party website. Often it is free to use a third-party as this will most likely be an unofficial search, meaning you don't need their permission to run a criminal history check on someone with a 3rd party public record website. It can also be more accessible and quicker to find the information you may need on someone by using a third-party website. For example, you can quickly find records regarding arrests, traffic violations, sex offenses, and misdemeanors. The state databases can be helpful to an extent, but the information is confined to the state of Pennsylvania and not nationwide as with other non-government services.
---
Pennsylvania Criminal Background Check - FAQs
Pennsylvania Criminal Background Checks Online
Anyone with a smartphone, tablet or computer can run a Pennsylvania Criminal Background Check online. The FOIA grants all US citizens the right to access public records which include a person's criminal history. Find out the truth about anyone
---