Running an Ohio Criminal Background Check
According to the Bureau of Justice Statistics, around one and three adults in the United States have a criminal history. Many of those criminal records originate from the citizens of Ohio, which is seventh in the United States by population. It should also be noted that Ohio has a much larger criminal offense rate per capita than many of the other states in the US. This being noted, running an Ohio criminal background check is a very common thing. A background check in Ohio can be run for various reasons, official and unofficial purposes.
One example of an unofficial reason someone might want to know about a person's Ohio criminal background is for potential dates. Of course, people may lie to someone they just met about their criminal past and arrest records. So, if you don't want to be dating someone only to find out six months into the relationship to then find out they have a scary criminal history there are some easy solutions to find out the truth. There are a multitude of online background record websites that can offer you quick and inexpensive background information online, and anonymously.
Ohio Criminal Background Check Defined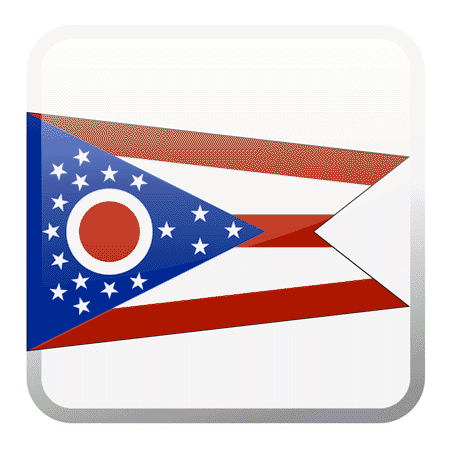 An Ohio criminal background check is a report stating someone is who they are and to find more information on their criminal history. There are many different kinds of background checks you can conduct on yourself or someone else as well as checks that are used for official purposes that have a lot more detailed information about a person's past.. An Ohio criminal record will consist of someone's history of crimes which include felonies, misdemeanors, infractions, incarcerations, court records, driving records and sex offender registries. Companies typically use an FCRA certified background record service to make sure their potential hires don't have a checked past. s
A useful thing to note is that before applying for a new job, it's a good idea to know what's on your background record so that you don't get surprised by something that should have dropped off or been expunged. This could potentially prevent you from gaining employment or from finding a home. Again. this can be done anonymously from the comfort of your home.
How to Run an Official Ohio Background Check
If you would like to gain information on your criminal history, you should start by visiting the Ohio Attorney General website. There are specific steps to take if you're trying to obtain a criminal background check for yourself.
Below are the steps to take to receive an Ohio criminal background check:
Submit full name, current address, and other identifying information to the Bureau of Criminal Investigation (BCU)
You will have to submit a complete set of fingerprints
If you're looking to get someone else criminal history, then you will need their signed consent
There's a fee of $22.00, and you will have to send a check or money order with your documents
It can also take a few weeks to obtain the information you're looking for
If you're looking to receive information on your criminal history, it is a great idea to get it from the state directly. Although you're trying to look up someone else's report, it might be a good idea to use a third-party website instead.
What Can I Find in Someone's Ohio Background Record?
Most databases will search statewide to find records on a person's criminal history. So, there's a chance that criminal history outside of the state will show up on an Ohio criminal background check. The type of information that shows on a criminal background check is felony convictions, misdemeanors, infractions ( which can be traffic citations ), arrests, warrants, jail and prison records, probation violations and sex offender violations. In the case of arrests from more than seven years ago that never resulted in a conviction, they will not be reported. States that permit expungement and sealing of criminal records allow defendants to apply for the procedure.
Some jurisdictions do not consider some citations and fines as crimes, so they might not appear in criminal databases. For example, a traffic citation is considered an infraction where a DUI is either a misdemeanor or felony depending if there was an accident involved. Where a parking ticket is not a criminal offense and will not be listed on a person's background record.
Then if you would like to proceed and conduct a criminal background check on someone else, it is a good idea to use a third-party website to run this without anyone knowing you're checking in on their past. It is often a simpler and quicker process to gain someone else's criminal background information by using a third-party website. The only caveat to this is the information you receive from an unofficial service cannot be used for official purposes.  That being said, if you want to run an official background check, in the state of Ohio,  you will need their consent as well as their SSN or other identifiable information.
How long does an Ohio Background Check Take?
The time it takes to run this report depends on how you go about conducting your Ohio background check. If you run your research through the Ohio Attorney website or BCU, it can take weeks to receive the report. When you use a 3rd party site, it can take five minutes or less to do an Ohio criminal background check. However, there can be a chance some details are missing within the report.
Can I Run an Ohio Criminal Background Check on Myself
Yes, you can conduct an Ohio criminal background check on yourself. It is always a good idea for you to research your criminal history as well as verifying that all the information listed on your public record is accurate. This will also clue you in to see what a potential employer or landlord will see on your records. That way, you will be prepared for questions when it comes to seeking jobs and apartments.
---
Ohio Criminal Background Check - FAQs
How can I run a Free Ohio background check?
Typically Free background check resources will give you very limited information about a person. Additionally, website that offer these "Free" services will try and sell you during your journey through their background check resource. Keep in mind that most all background check resources that are legitimate will cost you a few bucks
---