How to Run a New Mexico License Plate Lookup
You can quickly run a New Mexico license plate number lookup with online public record websites. You will need the full plate number as well as complying with NM driver privacy protection laws, before proceeding with your search.  As it is required in all the states of US to register motor vehicles, North Mexico follows the same rules. If you are not accessing any New Mexico vehicle owner information and merely want to access vehicle records such as a vehicle history report, then you are good to go. Once you run the NM license plate number you will need to verify the vehicle make and model as one missed character can bring up results for the wrong vehicle. Then once you've satisfied all the requirements you can access a multitude of vehicle information. Some restrictions apply to what personal information is available to the general public, only certain allowable reasons and entities may access NM vehicle owner information.
Common Reasons

to Run a New Mexico License Plate Lookup
There are several scenarios where a New Mexico license plate search could be beneficial. Here are a few: 
Verifying a used vehicle's history. Running a license plate check can provide a detailed history of the vehicle, including any past accidents, damages, or recalls. This can be particularly important when buying a used vehicle to assess the value and vehicle safety.

 

Fraud prevention when researching a used vehicle. Running a check can also help you avoid scams or fraud, especially when buying a used vehicle. By checking the vehicle's history, you could confirm if the information provided by the seller is accurate.

 

Recovering a stolen vehicle by plate or VIN is a common place for the police. If your vehicle is stolen, a New Mexico license plate check can assist law enforcement in tracking it down.

 

Car insurance claims use vehicle information to perform their internal investigations. In the event of a minor accident or hit-and-run scenario, you can use a license plate check to get more information about the other vehicle involved, which can be useful when filing insurance claims.

 

Finding out if the vehicle is bank owned or there is a lien holder. If there are any liens on the vehicle, a NM license plate search can reveal them, preventing future legal troubles.

 

Identifying vehicle safety issues and recalls. A search by license plate number or vehicle identification number can help you determine if a vehicle has a recall or safety issued reported by the NHTSA, indicating that it has been significantly damaged in the past. Knowing this might influence your decision when considering purchasing the vehicle.

 

Reporting an abandoned vehicle on your property. In case of abandoned vehicles, a license plate check can provide necessary information that can be forwarded to the proper authorities.

 

Private investigators often use plate number lookups in their line of work, whether it's locating a person of interest or gathering evidence for a case. They can also use the plate number to skip trace an individual who has fled a financial obligation.

 

A New Mexico plate check can provide a record of the vehicle's odometer readings over time, helping to verify if the current mileage is accurate. If the odometer reading on the title says it's not accurate there could be some potential issues that have been unidentified and greatly reduce the value of the used vehicle.

 

Legal uses of vehicle information. If you're involved in a legal matter, a license plate lookup can provide valuable information, such as confirming the identity of a vehicle involved in a dispute or issue.

 
What Information Can Be Found With a New Mexico License Plate Search?
A New Mexico license plate lookup can provide a lot of valuable vehicle information including: 
Vehicle specifications and options installed by the manufacturer. Details about the make, model, engine type, and year of the vehicle can be acquired.

 

Vehicle registration Information about when and where the vehicle was registered.

 

The vehicle history, including accidents, damage, recalls, or service and emission records.

 

Title verification information regarding liens or if the car has a clean, salvage, or title.

 

Odometer verification information, which will show on the title if the odometer reading is accurate.

 

New Mexico vehicle owner information, for specific reasons and entities as long as approved by state driver privacy laws.

 
However, it is also important to note that due to DPPA, personal information about the vehicle owner, such as name, address, is not accessible by the general public. Only certain entities can lookup personal information for specific reasons, such as law enforcement, auto insurance companies, court orders, or other permissible business to business uses.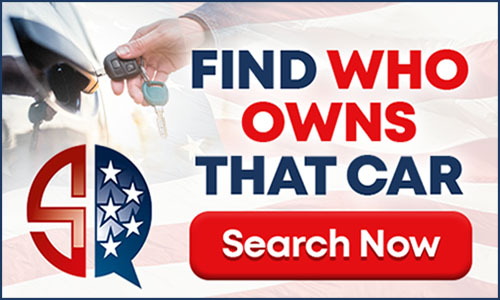 Different Types of New Mexico License Plates
Standard License Plates
Personalized License Plates
Organizations and Causes
Vehicles License Plates
Collegiate License Plates
Handicapped License Plates
Historical Plates
Vintage License Plates
Military and Veterans License Plates
Of the different types of New Mexico license plate options there are hundreds of combinations and varieties of them available. All non-standard plate options will cost and extra annual fee to register. All of these different types of NM plates are searchable with online public record and vehicle record websites.
Fun Facts About New Mexico Plates
The history of New Mexico's license plates and vehicle registration begins in 1912, when New Mexico's first license plates were hand-made, constructed of leather or metal with painted-on numbers. In 1920, the state began officially issuing embossed metal plates. Then several decades later, the plates began to showcase the state's rich history, and included phrases such as "Land of Enchantment," a nickname the state was given for its fascinating landscapes. This phrase first appeared on license plates in 1941 and has been a standard feature since 1946. 
The most iconic New Mexico license plate design features a bright yellow background with red lettering, which mirrors the state's sunny and desert landscapes. The NM Zia sun symbol, which is a significant cultural symbol in New Mexico, also decorates the license plates, adding a unique touch to its design. This plate is very recognizable when on the road as it is unique and unlike any other plate in the nation. 
Privacy Concerns Regarding New Mexico Vehicle Records
While license plate lookups can be beneficial, they also raise several privacy concerns. To address these issues, the federal Driver's Privacy Protection Act (DPPA) was enacted in 1994, which prohibits the disclosure of personal information gathered by motor vehicle departments except for permitted uses.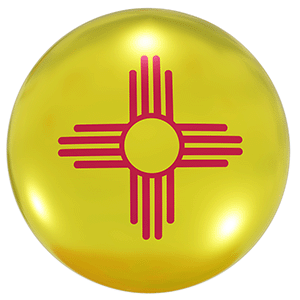 ---
New Mexico License Plate Lookup FAQ
Can I lookup owner of a New Mexico licence plate?
It is possible to lookup a New Mexico license plate owner, but you must have a valid reason according to the New Mexico DPPA regulations. General public access is greatly restricted for privacy concerns.
Can I run a free New Mexico license plate check?
There are many free vehicle record resources available but most have very limited results. The more detailed vehicle record reports will cost a few bucks such as car history reports, or title verifications.
What does it mean if a vehicle has a salvaged New Mexico vehicle title?
A salvaged title means the vehicle was significantly damaged, usually in an accident, and was deemed a total loss by an insurance company.
Can I find a vehicle title status through a New Mexico license plate search?
Yes, both license plate searches and VIN checks can reveal if a vehicle has a salvage title, clean title or junked title.
What is a New Mexico VIN check?
A VIN, or Vehicle Identification Number check, provides detailed information about a vehicle's history, including title details, accident history, and more, based on the unique VIN of the vehicle.
---