New Jersey Divorce Records Search Options
There are many reasons someone might want to perform a New Jersey divorce records search. Anyone who is tracing their heritage through the history of their family might want to obtain copies for their personal records and family tree. Those who are
divorced
might need their records to change their name on a license, to apply for a new marriage license, or even to prove their identity for various reasons. Others might have other reasons. No matter the reason, divorce records are a matter of public record. They?re available to anyone to view online, to request a copy that?s not certified, and even to request a certified copy for those who meet the requirements.
Viewing New Jersey Divorce Records
New Jersey divorce records
are viewed easily online. All a person has to perform a New Jersey Divorce Records Search is visit the
county clerk?s website
in the county where the divorce occurred. If you don?t know this information, you?ll need to find it prior to performing your search. Once you know this information, it?s public record and easily viewed online. Take a moment to view it online by entering only the name of one party on the divorce record. It cannot be printed, and copies of this document cannot be used for any legal purposes.
Ordering New Jersey Divorce Records
New Jersey divorce records are available to order. Whether you look for a plain copy, a certified copy, or a different type of copy affects the price you?ll pay for each. The copies of divorce records in New Jersey start as low as $.05 per page and work their way up to as much as $60 per page. Checks and money orders are both accepted as methods of payment online, in person, or over the phone for copies. Cash is only accepted in person.The person asking for any copies must have the following information no matter how they obtain the records:
– Photo identification
– The names of both people listed in the divorce
– The maiden name of anyone applicable in the divorce
– The county where the divorce took place
– The city where the divorce was granted
– The year the divorce occurred
All divorce records can be obtained in person for quick service. If you prefer to call, you may do so. If you prefer to request a copy online or through the mail, you?ll want to download the Records Request Form from the state and either email it in or mail it to the clerk?s office. The fastest way to obtain a copy of a divorce record in New Jersey is in person, but there are other ways to obtain a copy if you haven?t the time to make the trip to the local courthouse.
Plain copies are available to anyone, but certified copies and other legal forms are only available to specific people. This includes either person listed on the divorce certificate, the children of either person listed, or the parents of either party listed.
If you're interested viewing divorce records online, use the above form to perform a New Jersey divorce records search.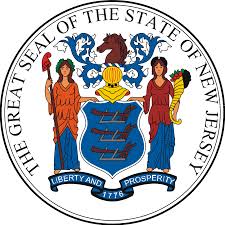 ---
How do I get a copy of my NJ divorce decree?
You can get a copy of your NJ divorce decree by contacting the county clerk of the court where you originally filed for divorce. You can typically order a certified copy of your NJ divorce decree online, by mail or over the phone.
---