Mississippi Driving Records Search
Anyone that is issued a driver's license has a record about their
Mississippi driving history
. This is referred to as a driving record or motor vehicle record. This is a public account of many aspects of a person's Mississippi driving records.
Components Of Mississippi Driving Records
Driving records contain personal information to help identify the driver. These include the driver's full name, date of birth, gender, address, their photograph, height, weight, and eye color.
A Mississippi driving record will also include specific information about the person's license. These include the state of issuance, status (revoked, suspended, canceled, etc.), the license number, classifications, endorsements, issue date, and expiration date.
Lastly, a driving record contains information about the person's past mishaps. These include past violations, the number of points, convictions, penalties, and collisions.
How To Obtain Mississippi Driving Records
The steps to obtaining a driving record differ depending on if it's for personal use or for public access.
Get My Mississippi Driving Record
Obtaining your own driving record online is possible at the Mississippi Department of Public Safety's website. This request can only be submitted by you, the driver, and not anyone else. The cost to obtain the record is $11, which can be paid via a credit card.
This copy of your record will be non-certified. This means the record will be unofficial and is more geared for personal use. If an employer, lawyer, or any other entity requests a driving record it will need to be officially certified.
To obtain a certified driving record you can go in person to a local Mississippi Vehicle Department Office or you can send a request form by mail. The form you need to send is the Consent To Release Record(s), more officially Form DDPA-2. The Mississippi Department of Motor Vehicles does not currently offer certified copies of driving records online.
Obtaining Someone Else's Driving Record
Companies and employers who want to access your driving record must apply in person or by mail. These entities must get a written consent from the driver to obtain a certified driving record. To request the record the entity must supply both a Consent To Release Record(s) Form (Form DDPA-2) and a Driver Records Request Form (Form DPPA-3).
Certain entities are exempt from this with consent under the Federal Driver's Privacy Protection Act. Some of these include insurance companies investigating claims, Government agencies, courts, and law enforcement.
Your driver record reveals to the public your past driving history. This can be important when applying for a new job that requires driving or to get a lower rate for your car insurance. Keeping up to date with your driving history is important and can be easily done online through the Mississippi Department of Public Safety's website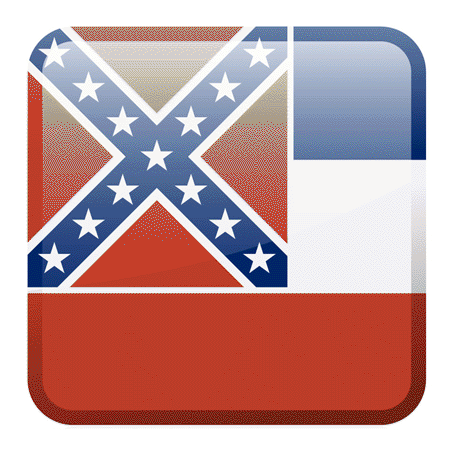 ---
Mississippi Driving Record FAQs
Are my Mississippi traffic citations public record?
Yes, Mississippi traffic citations are public record as well as your driver history. The Freedom of Information Act makes most all driving records publicly available for anyone to view
---