Indiana Divorce Records Options
Indiana divorce records are a matter of public record, which means anyone can view one online or obtain a copy of the record for their own personal records. Divorces are public knowledge because it?s a public matter. A person who is already married cannot obtain a marriage license to marry another person without first providing proof of their divorce. If you are someone who has been divorced and you must obtain a copy of your divorce record for a specific reason, this is the information you must have to make that happen.
Indiana Divorce Records Online
Divorce Records Online is the easiest way to view a divorce record online in Indiana. The process is quite simple, and it allows you to find what you?re looking for in a matter of moments. All you need is a few pieces of key information to find the divorce record you require.
– The county in which the divorce was granted
– The name of at least once person listed on the divorce record
Once you have this information, you?ll visit the local Indiana clerk of court website in the county where the divorce took place. There is a link somewhere on the main page for public records, as there is in any county in any state throughout the country. When you click on this link, you?ll agree to adhere to the terms and conditions of your search. You can choose to narrow the search to divorce records, and then you can enter the first and last name of at least one person listed on the divorce record. Their public record appears, and you can view it as a PDF on your computer.
Obtaining A Certified Copy of Indiana Divorce Records
Anyone in Indiana can obtain a copy of a divorce record, but only the person listed on the record, the children of the persons listed, or the parents of the persons listed on the Indiana divorce records in question may obtain a certified copy. The court where the divorce was finalized allows you to walk into the office and request a copy. You?ll need to provide the date of the divorce, the names of both parties, and the maiden name of the former wife.
There is a fee, and it varies by location. You?ll want to call first and obtain a quote so you know how much to bring for the number of copies you need, and you?ll want to be sure they accept specific forms of payment. Many offices have a cut-off time for requesting copies for same-day service, so that?s information you?ll want to gather as well.
If you cannot visit in person, call the office and request a copy over the phone. Many offices can direct you to a website to order a copy online, and some will take your application through the mail if you send in a written request. Since the laws vary in each county, taking the time to call is the best way to handle the situation quickly and with ease.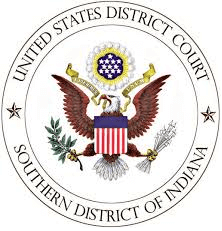 ---
Are Indiana divorces public record?
Yes, divorces in Indiana are public record, as well as marriage, birth and death records. Anyone can view another person's divorce record however, only the divorced party may obtain a copy of an Indiana divorce certificate.
---